Drywall and other bad ways to build a shower
Sometimes it's nice to know what not to do when remodeling a tile shower in your bathroom.
Alternatively, it's nice to be able to monitor the progress on your own remodel and see if the tradespeople are doing things correctly.
This post covers 6 mistakes that are too common in bathroom remodels.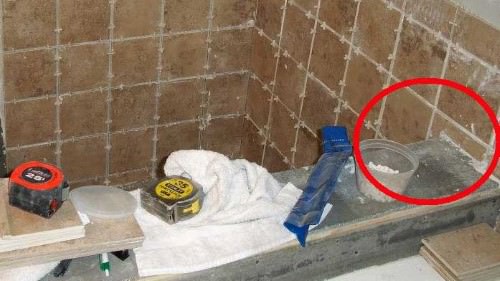 1. Drywall Shower Walls
Drywall (sheetrock) falls apart when it gets wet. If you want a bad way to build a shower then this is it.
I should mention that there are a couple of companies that will warranty their waterproofing over drywall.
For example, Schluter approves their Kerdi Shower System over drywall in showers. The theory being that moisture should never penetrate the waterproofing on the surface.
So if you insist on tile over drywall in a shower then that's how you "waterproof" drywall in a shower.
Please keep in mind that liquid waterproofing products are not approved for this purpose.
So, if you see your contractor applying Redgard or another "waterproof paint" over drywall you might want to put a stop to things sooner rather than later.
A properly built tile shower will have the appropriate backer board, waterproofing, and shower pan to properly manage water from the shower head and send it down the shower drain.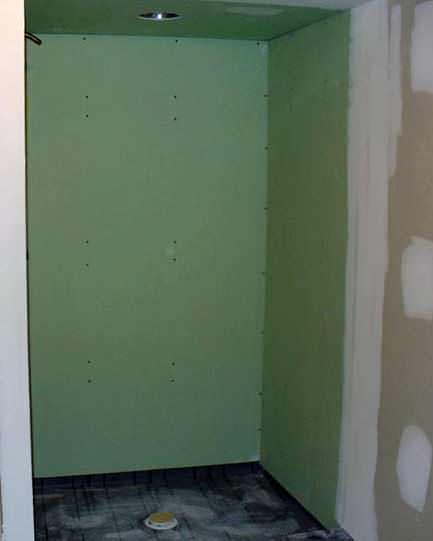 2. Not taping and mudding the seams
Cement board is 3'x5′. I've walked into people's homes that had cracks in their tile 3′ high all the way around their shower. This is a result of the walls flexing and the installer not taping and mudding the seams.
Does your shower have a cement board or Hardibacker installed on the walls? If so, you'll want the seams in your shower enclosure covered with alkaline-resistant mesh tape.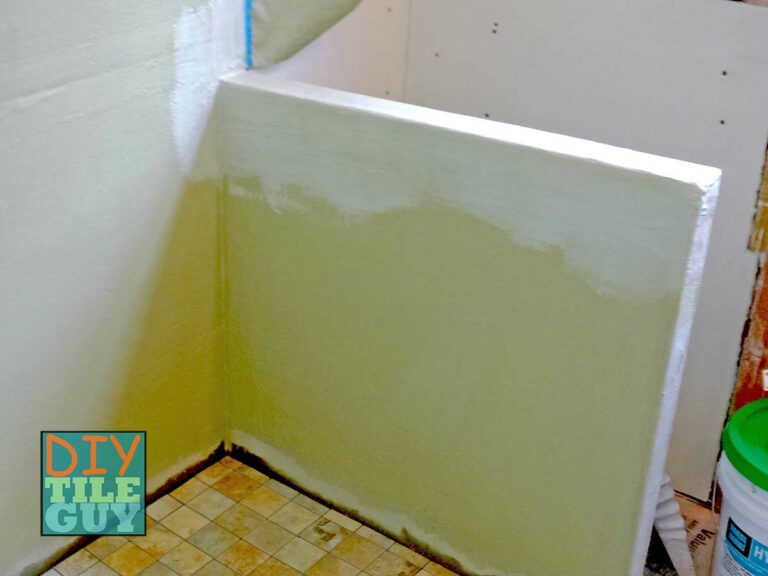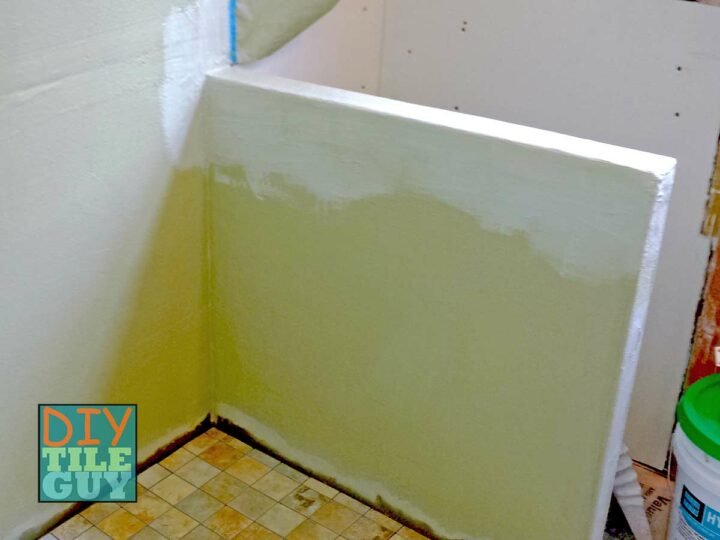 3. No waterproofing
I've covered this elsewhere but a shower should be waterproofed. You can either use a waterproof tile backer board, cover cement board with waterproofing, or install some sort of water-resistant sheeting behind backer board.
If there is no waterproofing then your shower is a likely candidate to have issues. Failure isn't guaranteed, however.
4. Not replacing your old faucet
One of the problems with remodeling is that once you get started it's hard to draw a line of where to stop.
Take a good look at where the faucet is in relation to your home. What's on the other side of the faucet wall?
If it's simply a closet or interior space then it could always be replaced from that side. Usually, this would include patching the drywall but otherwise isn't too invasive.
If the other side of the wall is, for example, kitchen cabinets or the exterior of the home then you're going to want to very seriously consider replacing the shower faucet while you have things opened up.
5. Tile mastic adhesive in a shower
Bad ways to build showers include bad products.
Tile mastic is a premixed organic adhesive used for sticking tile to a wall. It comes in a bucket and resembles glue more than a cement mortar.
There are very few situations where mastic is an OK choice. For example, you don't want to use it:
The only place it's OK to use is when tiling in non-wet areas, over drywall, with small ceramic tile. Small subway tile on a kitchen backsplash is one area where it would be acceptable.
Otherwise, you typically want to avoid this product and purchase a proper thinset mortar.
6. Not doing a flood test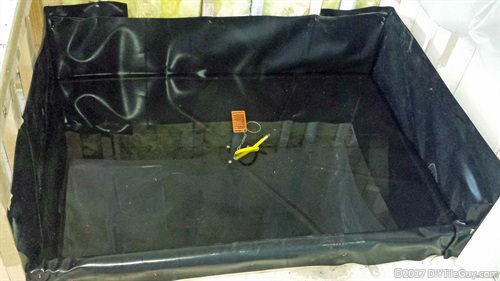 If your shower is going to leak, wouldn't you rather know sooner, before it's tiled, rather than later? Wouldn't you like to know that your shower doesn't leak before you make your final payment to your tile contractor?
A simple flood test will help to determine this.
Conducting a flood test does not guarantee that there won't be any problems. However, most of the leaking showers that I've looked at could have been prevented if a flood test was done.
Consequently, I would write it into your contract with your tile contractor.
Why you should NOT buy a newly remodeled home
Bad way to build a shower- conclusion
Just like baking a cake, it's the ingredients that matter. If you are paying for a new tile shower and see the things listed above, I advise you to start asking questions.
However, if you went with the low bid, you might not like the answers.
Is your shower already built? Then you'll want to read this post: