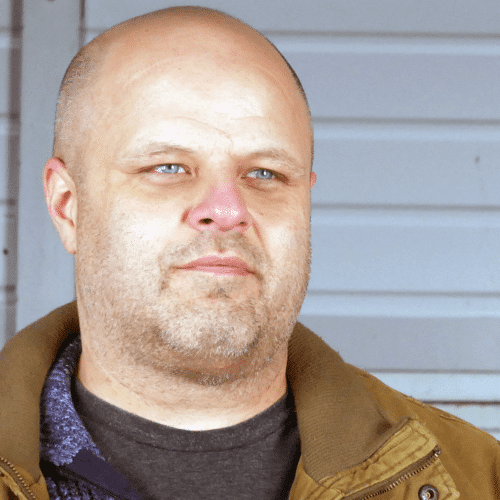 James Upton is the DIYTileGuy.
His background includes working in the construction/remodeling field for over 30 years and focusing on tile specifically since 1996.
In 2012, he started blogging tile installation advice on Tiger Mountain Tile Inc, his local business site. He later moved the blog over to its own dedicated domain www.diytileguy.com.
DIYTileGuy is recognized as one of the top DIY websites in the tile industry.
James has been credited in national publications including:
In addition to his work experience, he is a CTI Certified Tile Installer, an active NTCA member, and a Wedi PRO Certified Installer. Further, he has received training in gauged porcelain panels along with manufacturer-specific training for Laticrete, Schluter, Ardex, and Custom Building Products.
His latest venture is The Grinder which is an email newsletter specifically for those in the tile industry.
When he's not thinking about, installing, or writing about tile he likes to travel on his motorcycle and pretend he can beat the stock market.
---
DIYTileGuy is a resource for the DIY community. It attempts to combat the overly simplistic, and often incorrect, how-to advice that's out there and instead provides real down-to-earth tile tips, methods, and information not found in the usual marketing books and videos.