A leaking shower. The last thing anyone wants when they build a new shower.
Yet I hear the following questions quite often:
The tile and grout will keep the most of the water out, right?
My contractor didn't put any waterproofing in our shower. Will this cause a shower to leak?
We didn't know we needed a shower moisture barrier. Should we start over?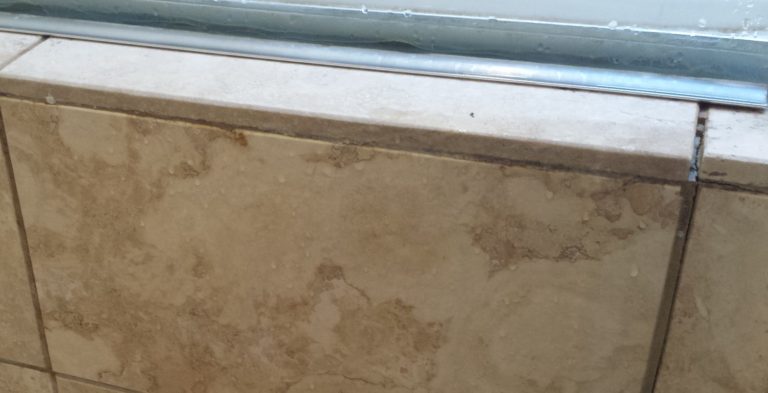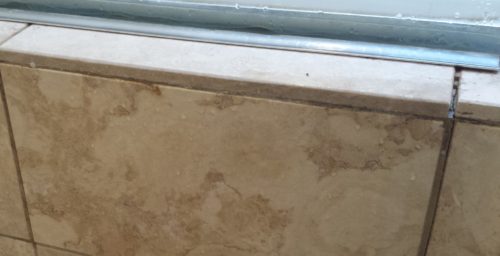 What inspired this post? A member of the John Bridge forum asking a simple enough question:  Is a moisture barrier required?
He had hired a contractor to install his shower and the contractor said that it wasn't necessary.
However, more information came out, and photos were posted. Then, it became obvious that he was going to have a leaking shower on his hands. I would encourage you to click the link and skim over the post.
A couple of common myths
This might be news to some but let's get a couple of things out in the open:
Cement board is not waterproof
Hardibacker is not waterproof
Tile and grout are not waterproof
Tile Backer Board Breakdown: Which one is best for showers?
Cement board will not fall apart when exposed to water. But like a concrete walkway, it can soak up water. It can also dry out and be perfectly fine.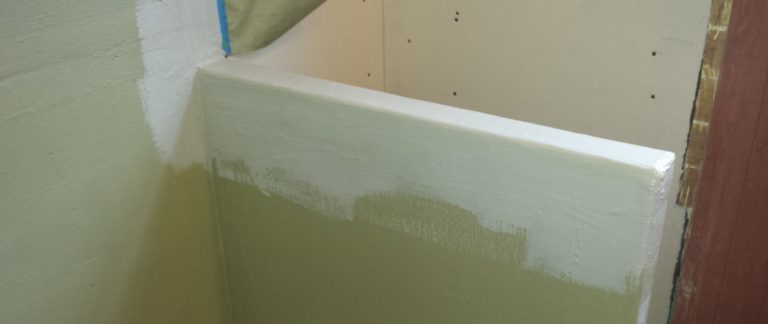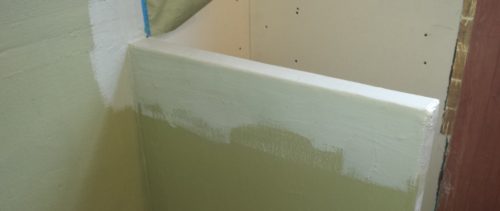 What is a moisture barrier?
A moisture barrier is essentially a waterproof barrier. Its purpose is to keep moisture from getting through the backer board and into the wall. Acceptable forms of waterproof barriers for a shower are:
4 mil plastic sheet behind the tile backer board
liquid waterproofing on the surface of the tile backer board
a waterproof sheet membrane on the surface of the tile backer board
Shower Waterproofing Crash Course
I have a hard time calling a 4 mil plastic sheet behind backer board a waterproof membrane. Why?
Because you attach this membrane by stapling it to the studs then puncture it further by nailing (or screwing) backer board in front of it.
But it is an acceptable, and minimal, way to keep moisture from getting into a wall cavity.
So here's where I draw the distinction between a moisture barrier and a waterproofing membrane:
Waterproofing for vertical walls is a moisture barrier
Horizontal surfaces, even those that slope, need a waterproofing membrane.
Moisture Barrier vs Waterproofing
Now I'm not the only one that makes a distinction between waterproofing vertical and horizontal surfaces.
Custom Building Products requires two coats of their Redgard liquid waterproofing on all waterproof surfaces.
However, they also have this technical bulletin that says that only one coat is needed on the vertical surfaces of the backer board.
It's sort of like: All bourbons are whiskey but not all whiskey is bourbon. Waterproofing can serve as a moisture barrier but a moisture barrier doesn't necessarily qualify as a waterproofing barrier.
A moisture barrier is all you need to keep water out of the water cavity. Although you will need more extensive waterproofing for the horizontal surfaces if you want to prevent a shower from leaking.
Where you are likely to have a shower leak
The horizontal surfaces in a shower usually include the shower floor, half walls, benches, curbs, and recessed niches.
Further, these need special attention to ensure that they don't contribute to a leaking shower.
Acceptable ways of waterproofing these types of surfaces are:
2 coats of liquid waterproofing
waterproof sheet membranes
Waterproof foam backer board
Additionally, they make fully waterproof foam shampoo niches, corner benches, floating benches, curbs, and shower pans.
Flood testing a shower pan: Why it's done and how to do it
Here's the Point
The whole point of this post is to get to this bottom line:
Water containment on shower walls is important and a requirement.
Waterproofing on horizontal surfaces is absolutely critical.
So, if your shower doesn't have a moisture barrier failure isn't necessarily imminent. Although I definitely wouldn't consider it to be a well-built shower.
However, if your horizontal surfaces in the shower aren't waterproofed a leaking shower is nearly guaranteed!