Which Shower Tile Backer board is best?
When it comes to installing a tile backer board you typically have the following choice:
difficult to install and cheap
easy to install and expensive
So which tile backer board should you use in your bathroom?
I'm going to break them down by category and cover the finer points of each. We'll start with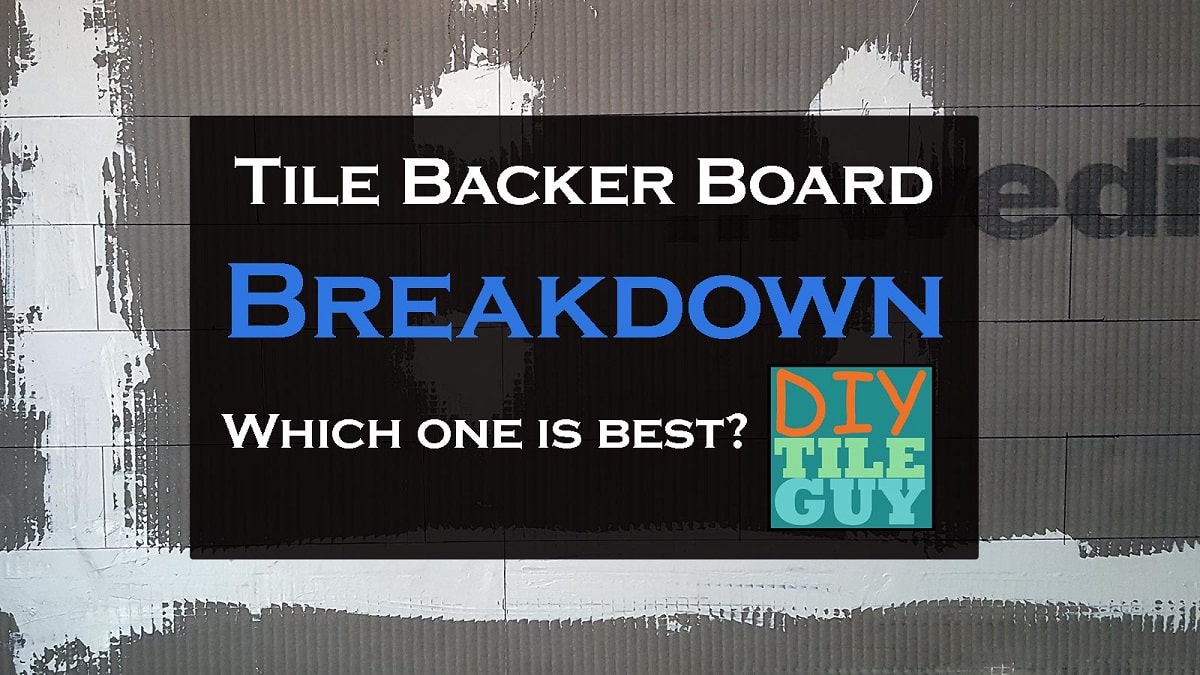 Sheetrock/Greenboard
Sheetrock in a wet area is a major no-no. It usually works fine for a kitchen backsplash or fireplace but as a shower tile backer board, it's a bad idea and against code.
This also goes for moisture-resistant drywall also known as green board. It's my understanding that green board isn't approved for residential wet areas anymore.
If sheetrock (drywall) gets wet it expands and swells and will ruin any tile that you've installed on it. There are better options.
Kerdi over drywall backing
It's not quite as simple when you are installing a product like Schluter's Kerdi waterproof membrane. Schluter actually recommends sheetrock as a backing.
The thinking is that as long as there's a completely waterproof membrane on the front of the drywall that the sheetrock will never get wet.
Factor in that drywall is easy to install and easy to thinset over and you can see the appeal of waterproofing your shower this way.
Personally, I don't like it. If everything goes as planned you shouldn't have any issues but if you make one mistake then you've just compromised your whole shower.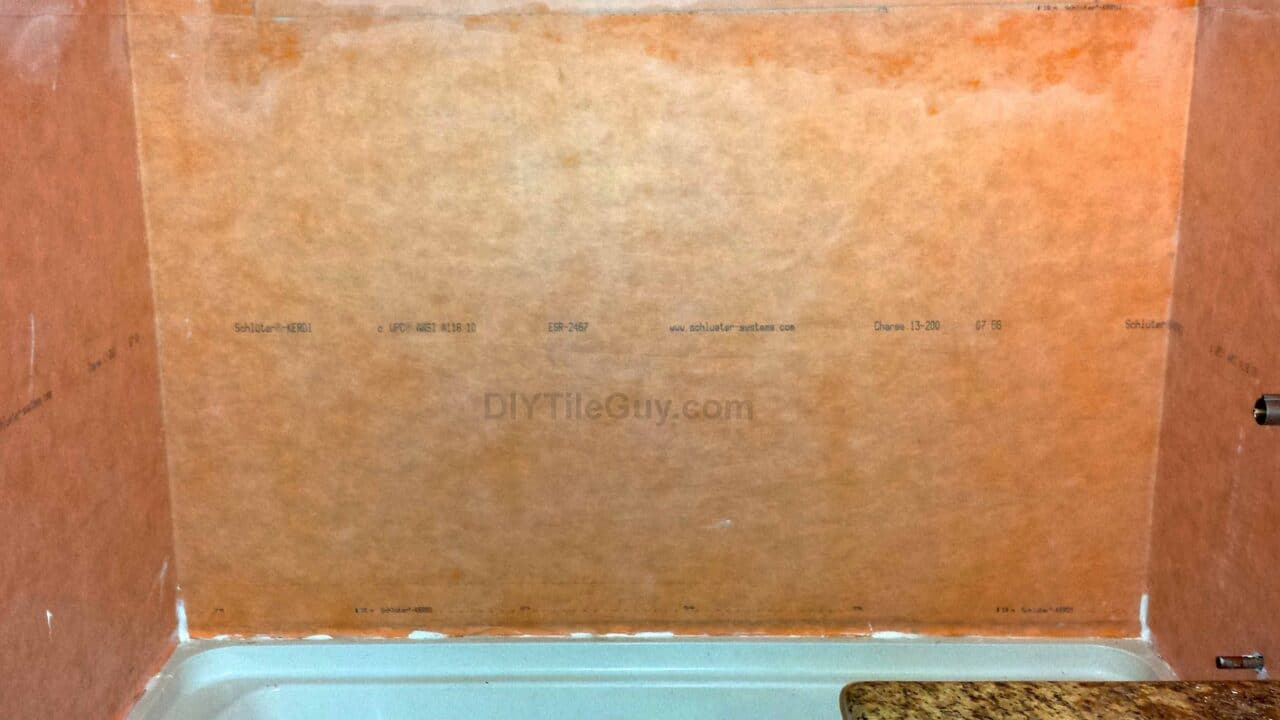 If a pipe or faucet ever leaks in the wall this will ruin your shower. Furthermore, if another trade, such as the shower glass installers, makes a mistake then you'll be fighting over who pays for what.
Finally, if water wicks past your seams, as some YouTubers claim, it is conceivable that drywall could swell over time.
When I install Kerdi I always use cement board. The cost is not much more and the insurance is worth it to me.
Bottom line: if there's drywall on your shower walls it better be a Kerdi installation. Otherwise, it's being done wrong.
My Rating: No. With Kerdi- hmmmm….ok.
---
Glass Mat Gypsum Wall Board
The most popular product in this category is DensShield tile backer board. This product has basically taken the place of green board mentioned earlier.
It is made of moisture-resistant gypsum but it also has a waterproof coating on its face. Like sheetrock, it's easy to install and very economical. Because of these things, it is the new favorite of home builders everywhere.
Where they used to use green board back in the 1980's they now use this new gypsum hybrid.
In tract homes and new construction, it's generally installed by the sheetrock crew. Generally, the sheetrock crew (and oftentimes the tile installers) don't know how to properly waterproof the seams, screw holes, and edges.
But it's cheap and lasts long enough which is music to most tract home builder's ears.
My Rating: Minimal
---
Fiber cement board
Fiber cement board and cement board are closely related.
You've probably heard of Hardiebacker tile backer board. Fiberock is another popular product in this category. It's a sort of gray/beige colored board and is available at any hardware box store.
The tile backer boards that have already been mentioned are fairly easy to cut by scoring and snapping. But Hardiebacker and its competitors are not nearly as easy. It's much stiffer and harder.
Cutting it in half is much easier than cutting a 1-inch strip off the edge. You can use a skill saw or handheld grinder with a diamond blade to cut it but it's will get dust everywhere. Including your lungs, if you don't wear a mask.
Some have found that Hardiebacker shears work well and don't create too much dust but the drawback is that the edge isn't always a clean cut.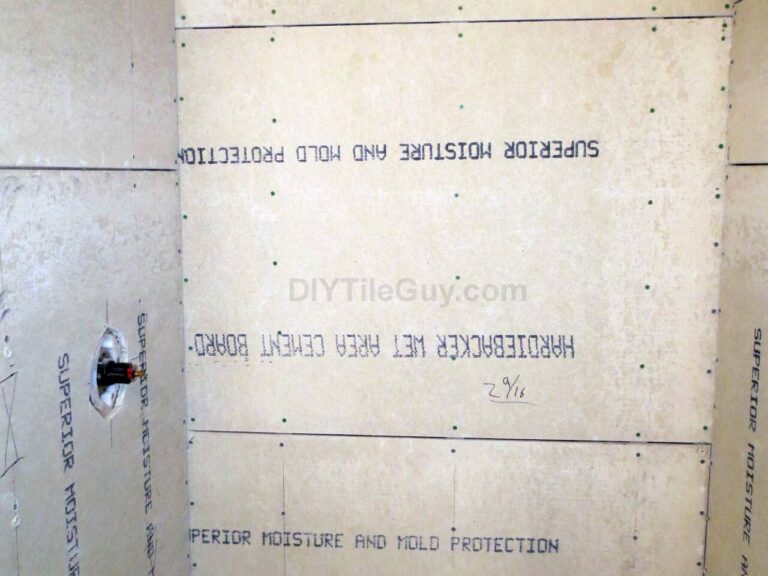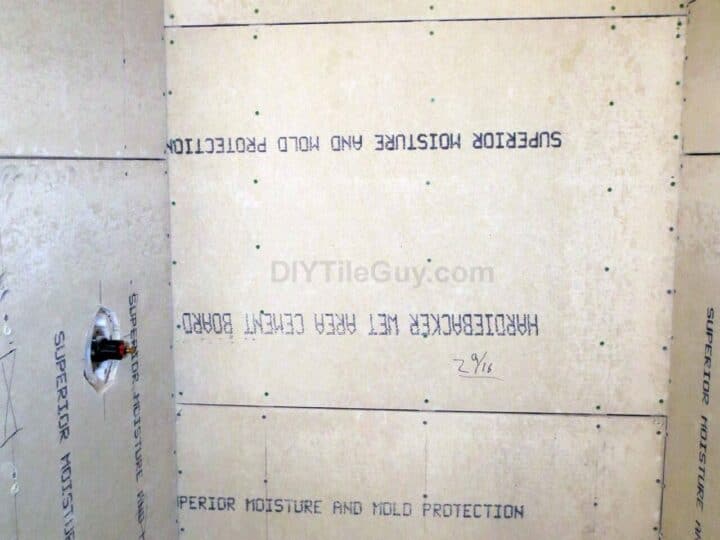 For installing make sure to use the proper screws (or galvanized roofing nails) when installing. I prefer screws because they don't bang on the wall and cause cracking in the sheetrock in the rest of the room.
The seams should be taped with alkaline-resistant mesh tape and thinset.
Mesh Tape: Don't skip this step
But when it comes to getting wet these fiber cement tile backer boards hold up well. They will soak up water but will dry out without losing their form.
Because they will absorb moisture there should always be some sort of a moisture barrier when using these tile backer boards in a shower or other wet area.
Either a vapor-type barrier behind the board or a waterproofing membrane on the front. This can take the form of a sheet membrane or a paint-on liquid.
See these posts to learn more about the basics of waterproofing showers and how to build a shower pan.
My Rating: Good
---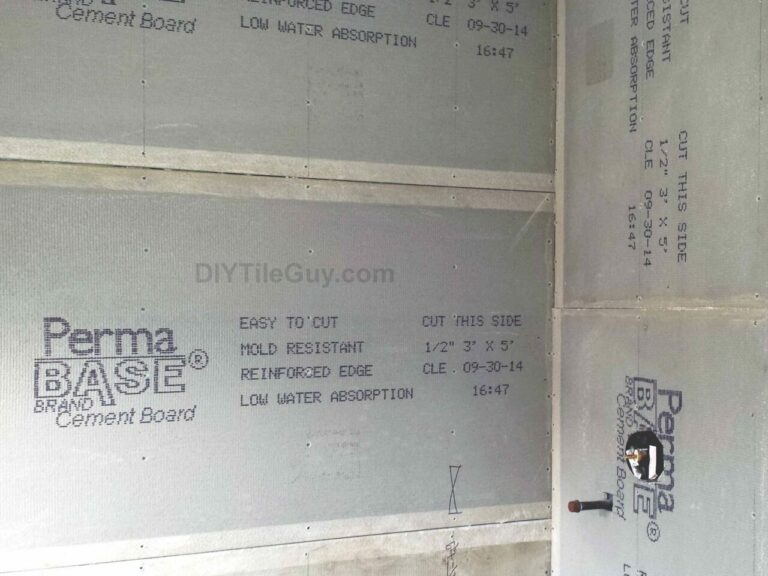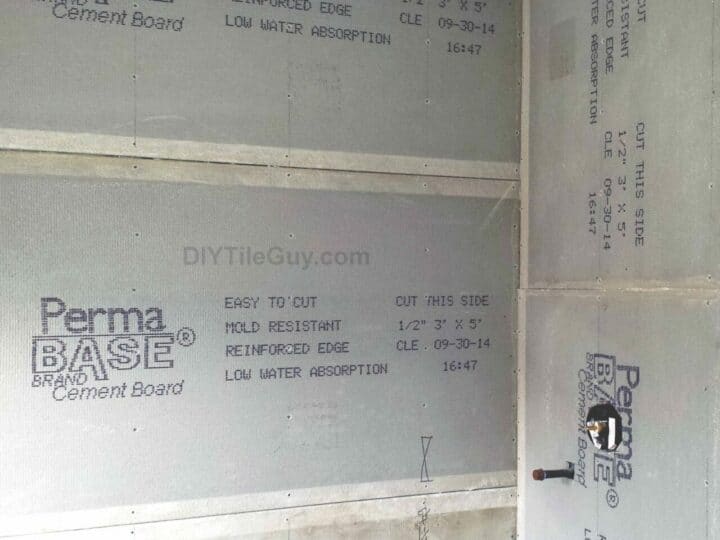 Cement Board
Popular Cement board brands are Durock, Wonderboard, and Permabase.
Like the fiber cement boards, these can be difficult to cut. The difficulty comes not so much from the stiffness but the edges that crumble. It does take some getting used to.
Additionally, they're heavy which makes them hard to hold on to the wall while you start your screws.
5 Ways to Screw Up your Cement Board Installation on Floors
However, cement boards have improved over the last few years. The edges don't crumble as badly as they used to.
Permabase is the one that I prefer and I can usually drive screws into the very edge without it breaking off. Additionally, the water absorption is quite low.
You still need to waterproof them like the fiber cement boards above. And use the same screws and mesh tape.
My Rating: Better
---
Foam Tile Backer Boards
Wedi board is probably the most popular if, for no other reason, that it's been out the longest. Kerdi Board is another choice with a decently long history and loyal customer base.
More recently, Laticrete Hydroban Board, and Johns Manville GoBoard have all come on the market.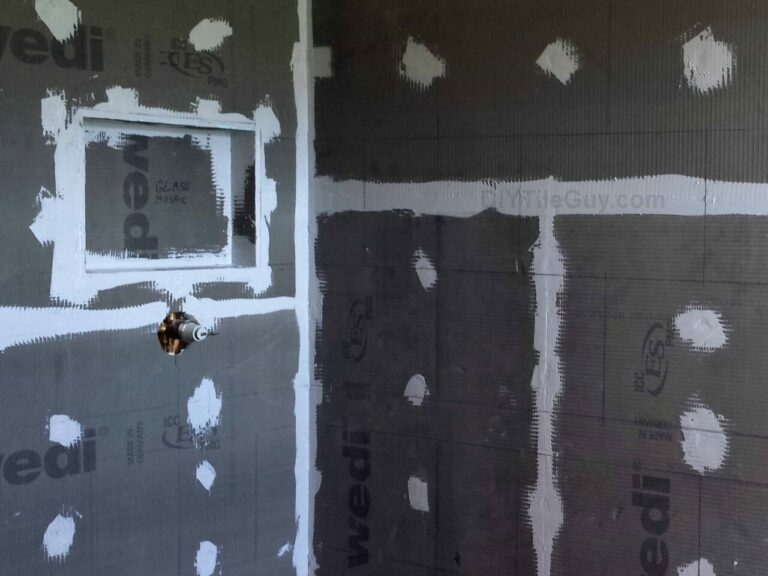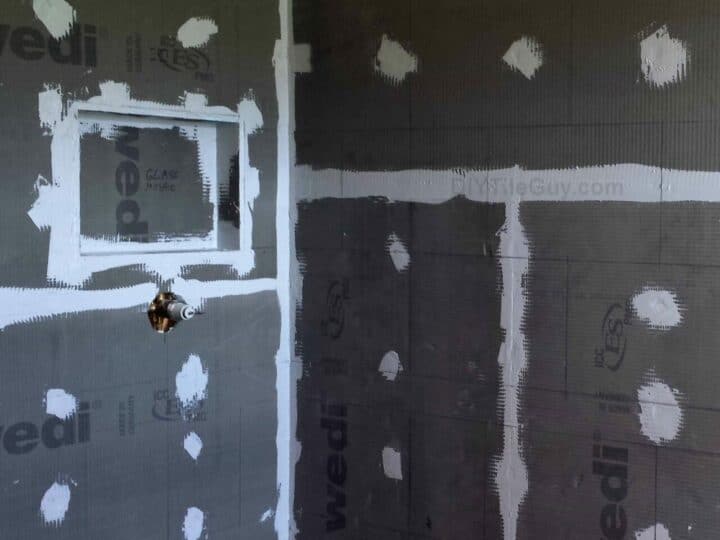 There are some big advantages to these panels for showers:
Lightweight
They don't damage the walls as you carry them into the house and upstairs.
Really easy to cut
The board itself is waterproof so need for additional waterproofing.
Some boards will need additional framing blocks at the seams. Wedi board seems to be stiffer than most.
How to Install GoBoard Tile Backer Board | Video
The main drawback is the cost and maybe availability.
The foam board itself is typically 3 times the cost of cement board. Then you have to buy the urethane sealant that you use in between the joints of every panel (or banding for products like Kerdi-board).
Also, the stainless screws and special washers. All of that stuff adds up – and fast.
edit: Some of the newer backer boards don't require washers with stainless screws and can be installed with cement board screws.
But when it comes to performance these are the top performers.
My Rating: Best