Tile Trends for 2022 and 2023 are continuing to evolve.
Personally, I find it fascinating that something- a consciousness?- can invisibly move through society and influence people's thinking.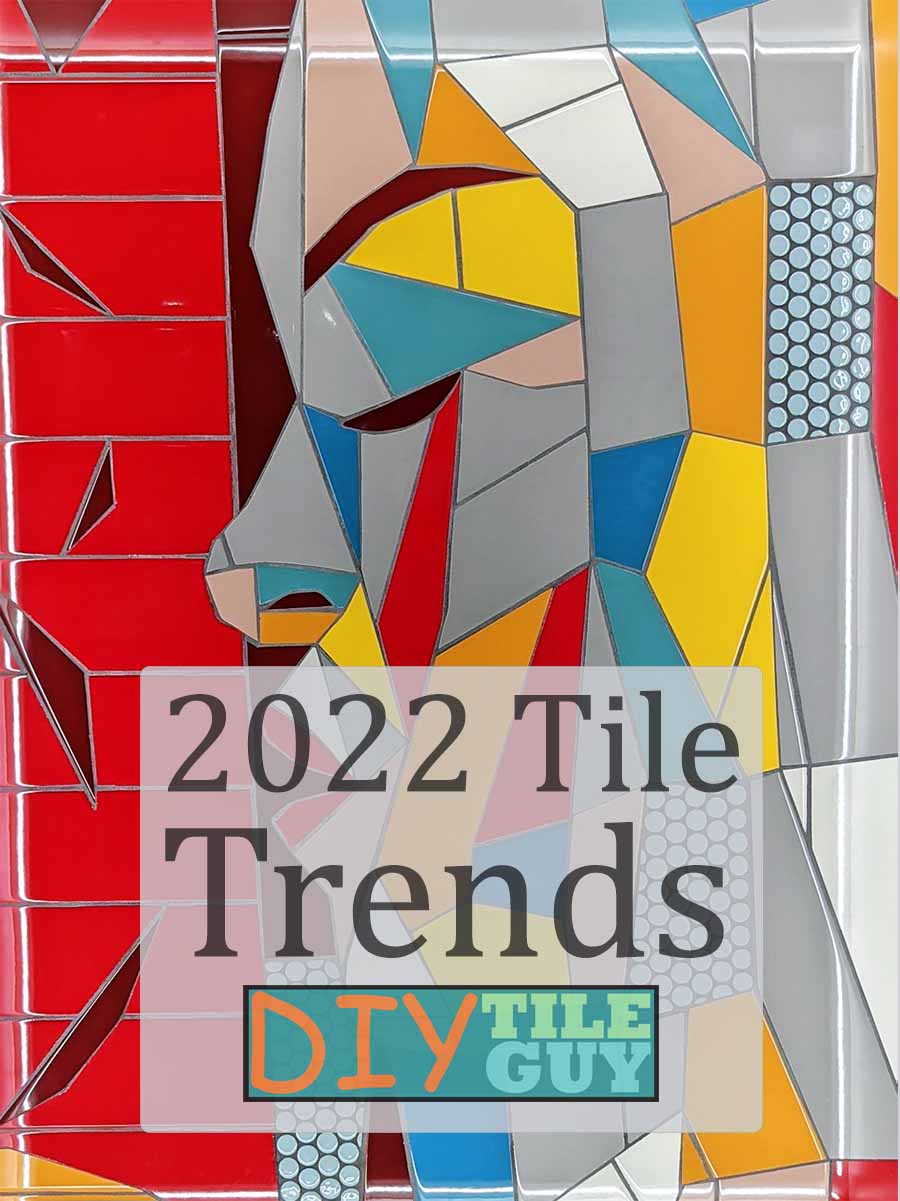 Estimated reading time: 10 minutes
As it turns out, the pandemic of 2020-21 had a big effect on many of us. This led to us staying home for longer periods than we're used to. From here we:
Worked at our computers
Reflected on our priorities
Stared outside… a lot
This, along with other factors, are in the subconscious of society and affects our choices moving forward. How often we eat out, what we want our homes to look like, and, yes, our choices in wall and floor tile.
So, let's look at some of the influences on our behavior and, eventually, that trend in tile choices.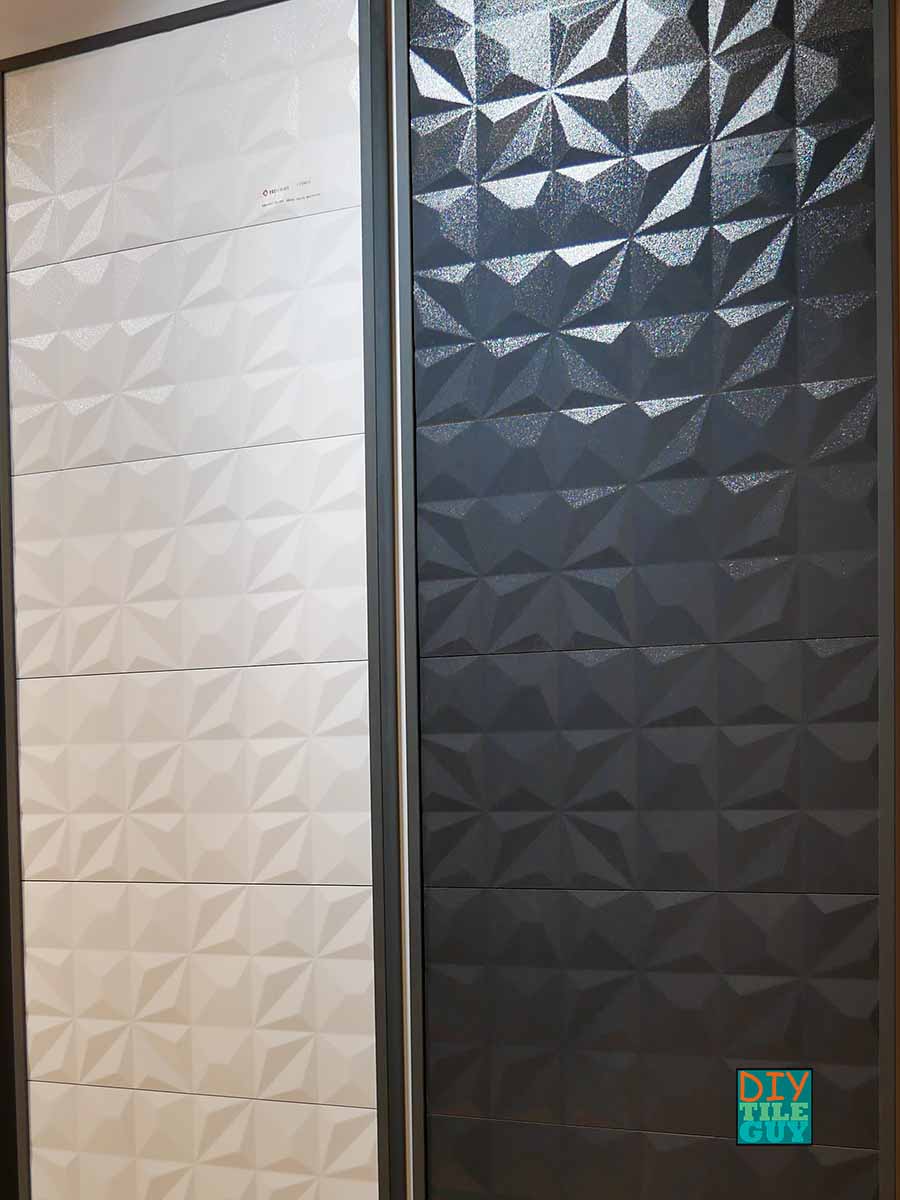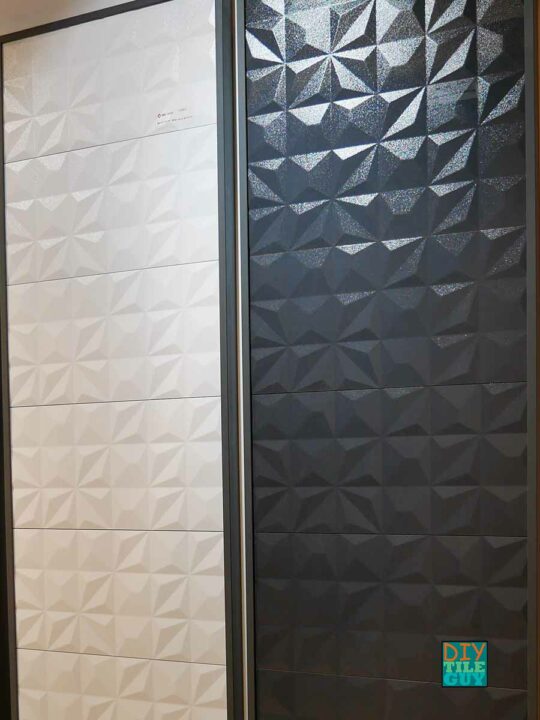 Broad and general trends in society
As mentioned, the Covid-19 pandemic caused us to rethink and reevaluate our lives. What was normal and what will be normal are two different things.
These are reflected in the following:
Escape in the Home
We're stuck at home. Or, at least, we were stuck at home.
Now, we want our living space to be more beautiful and attractive. More functional, as well.
This is causing things like home offices and equipment to trend. We're using our kitchens more. We're entertaining ourselves at home more frequently. This leads to another trend:
Epic Tales
One way of escaping while homebound is a trend that Leatrice Eiseman of Pantone labels Epic Tales. This refers to the fantasy and science fiction programming in theater, television, and gaming. [3]
Marvel, Game of Thrones, and The Witcher are all examples of these types of escapes.
Down in the tile trends section, you'll see how some of the hammered copper and metal looks, which draw inspiration from this genre, are showing up as trending in tile and other finishes.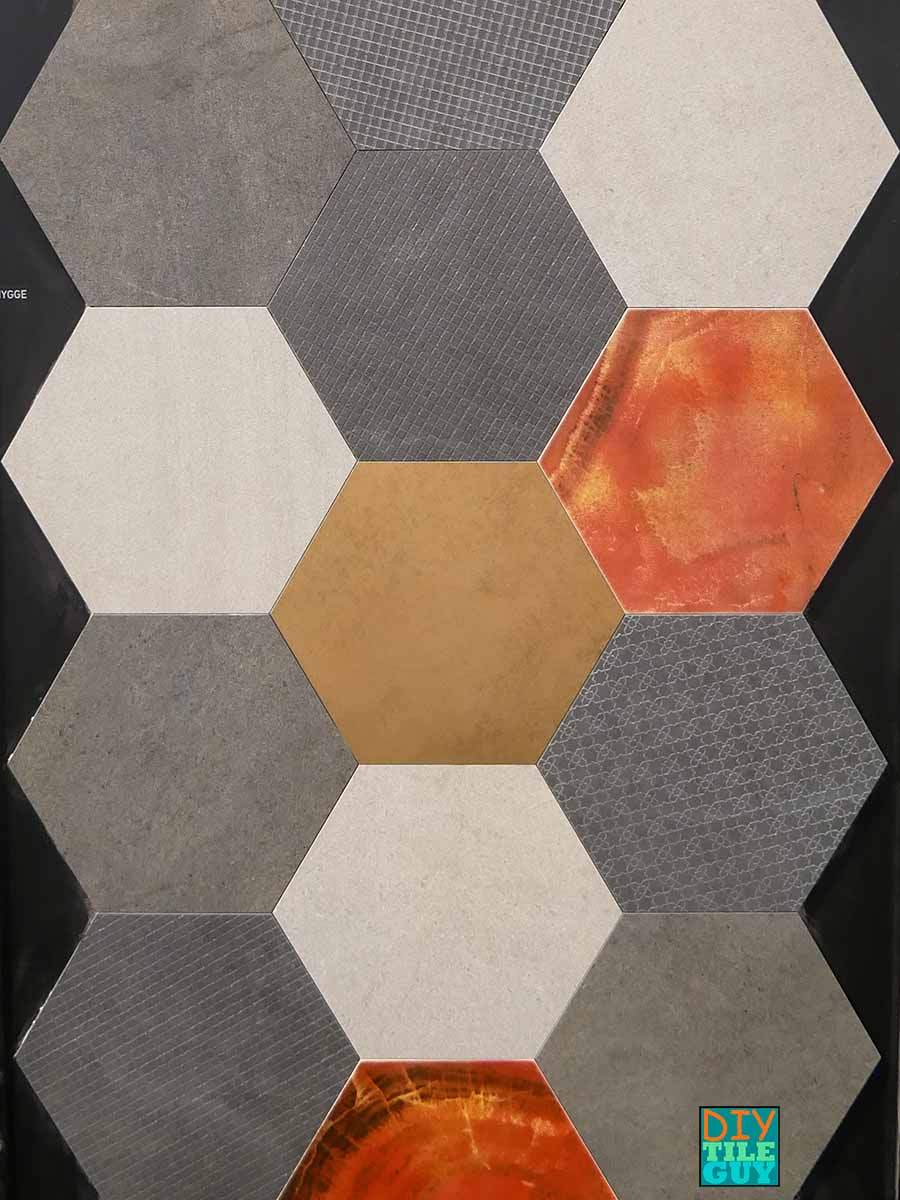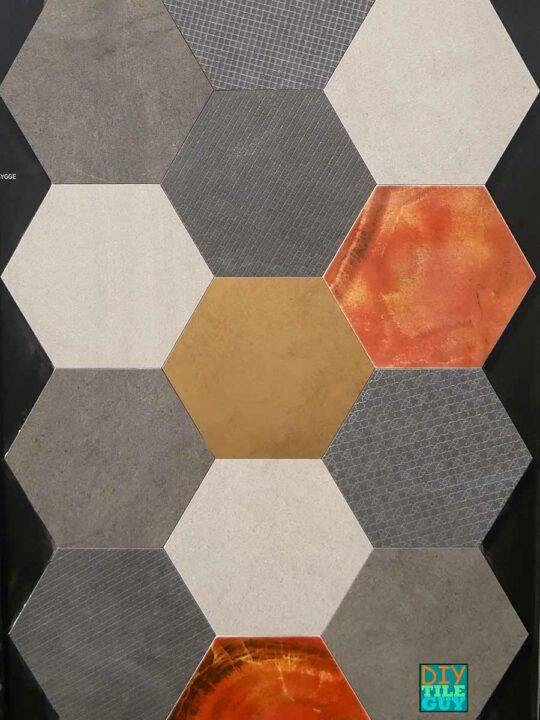 Escape away from the Home
Staying home more has also led to a counter-trend. We're wanting to travel and visit exotic places. At the very least, we want to feel like we're escaping and getting away.
Hence, we're bringing nature into our homes and applying biophilic design to help us connect with the outdoors. [2]
Plants and gardening are both trending. In short, you'll see wood grains, beach colors, and tropical vibes trending in tile choices.
Technology is showing up in tile trends and beyond
Trends in technology have also been creeping into our lives. Whether it's Zoom conferencing calls, new gaming consoles, or immersing ourselves in a new virtual reality world.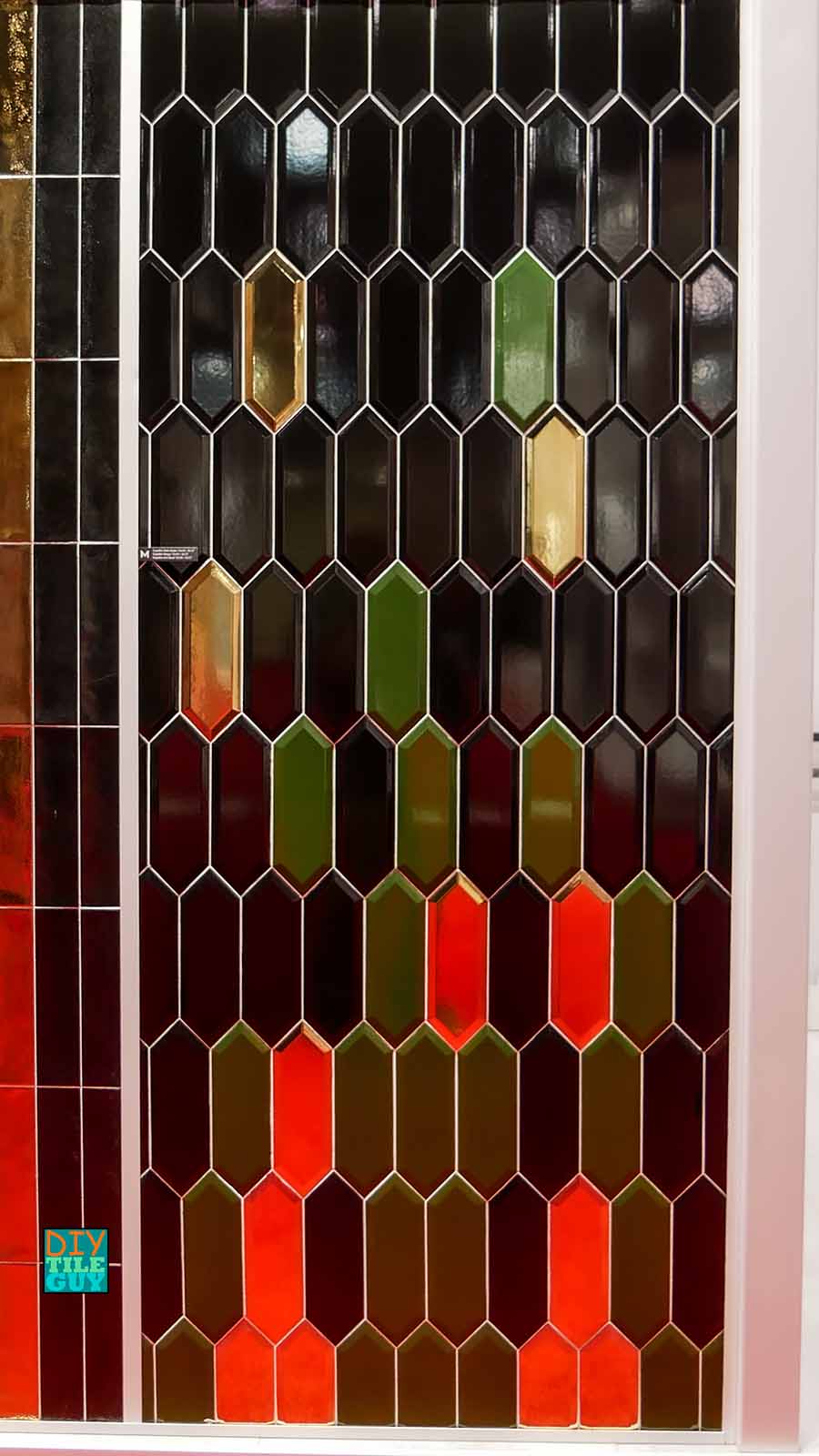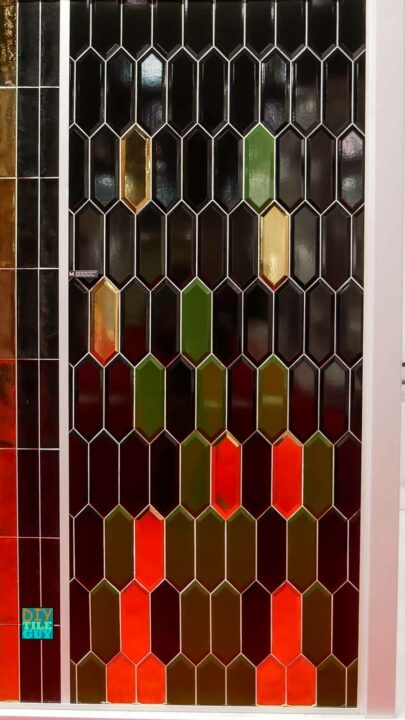 The result is that we're using technology to help us escape also. Immersive museum exhibits with deep, enhanced colors are having an impact on our subconscious.
Therefore, cobalt blues, jade greens, and tight linear lines are all tile trends on the rise.
Responsibility
While not pandemic related, social and environmental responsibility continue to take larger and more prominent roles in our lives.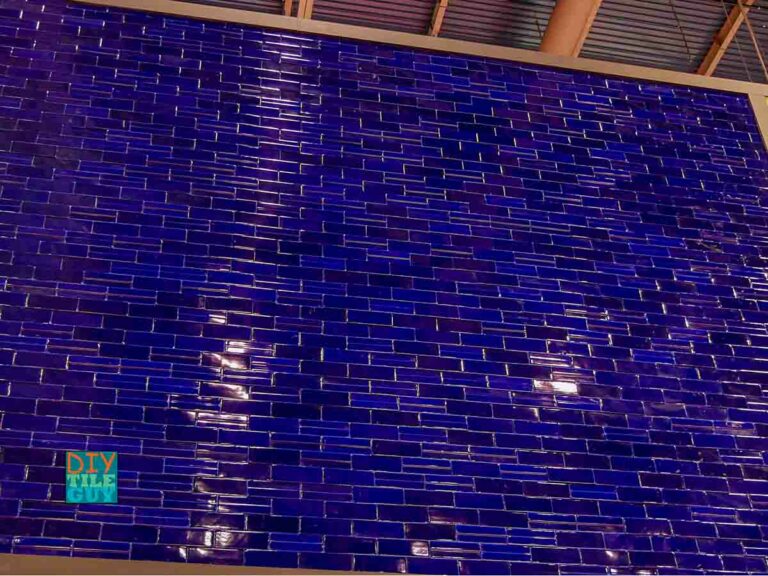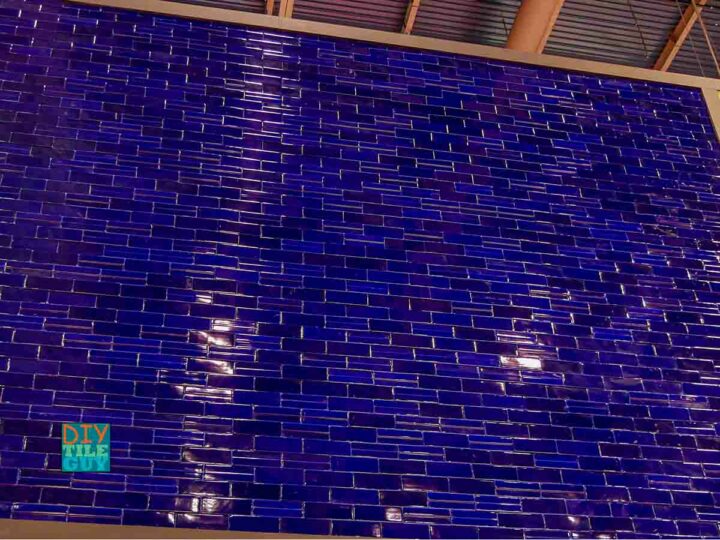 Yes, we're still recycling and "being green" but we're also moving toward reuse and repurposing.
We're looking at what is essential, placing more value on things we hold dear, and are decluttering and moving on from what's less important.
Artisanship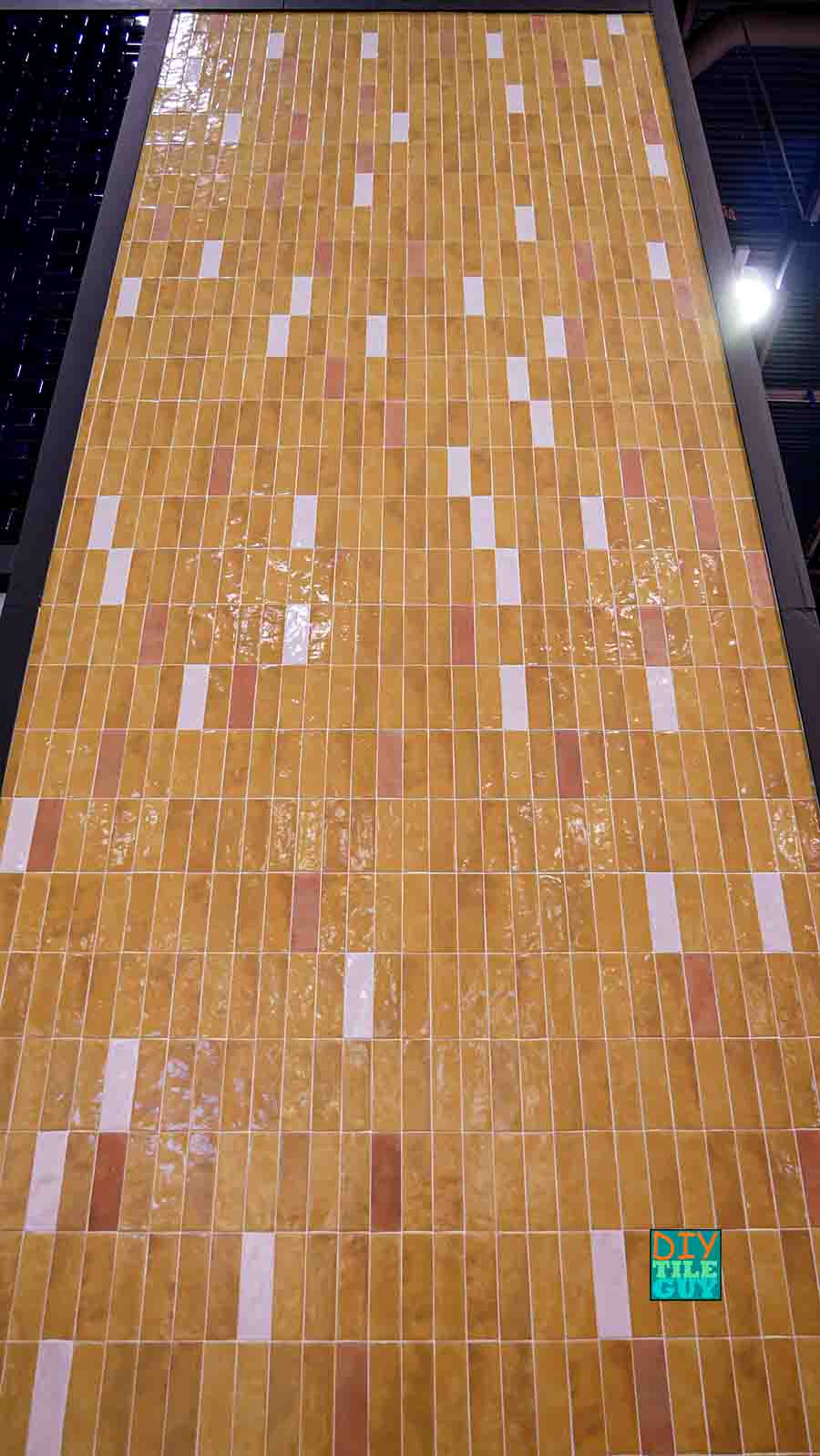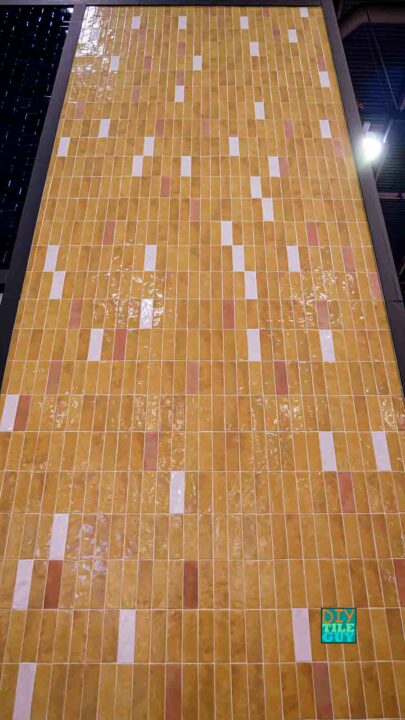 Finally, we're trending towards our roots and heritage. We place more value on "old-world" and handed-down skills. As a result, things like canning, knitting, woodworking, patterns, and artisanship are consuming us.
Further, this is reflected in tile trends like handmade-looking tiles, ornate patterns, and Morrocon prints.
2022 Tile Trends
Let's look at what these concepts look like in reality when you go tile shopping.
Color Trends in Tile
Color is first and foremost. Honestly, it seems rather obvious. We've had enough of the neutrals and playing it safe.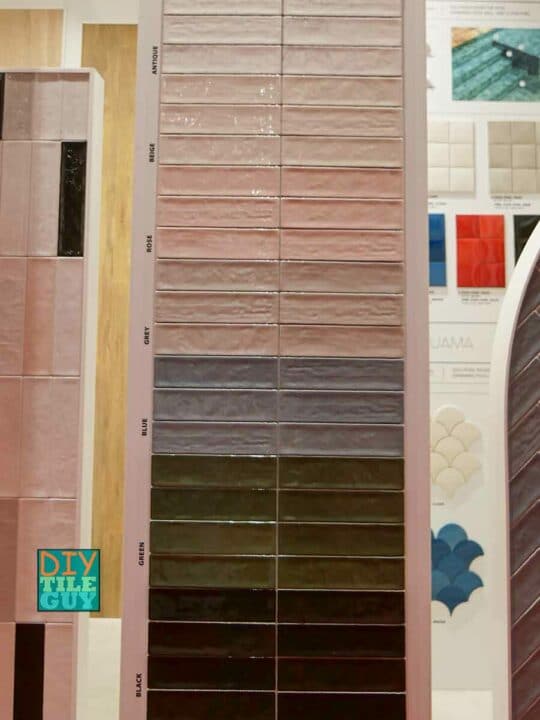 Color is a great way to brighten up our outlook. However, this doesn't mean that neutrals go away. Rather, neutrals play a key role by helping color stand out and have an impact.
Bigger shapes
Large format tile are nothing new. Additionally, we've recently seen hex tiles getting larger. But now, the oversized tile trend is happening with other shapes like "triangles and parallelograms" says Alena Capra of Alena Capra Designs. [1]
Wood Patterns are still trending in tile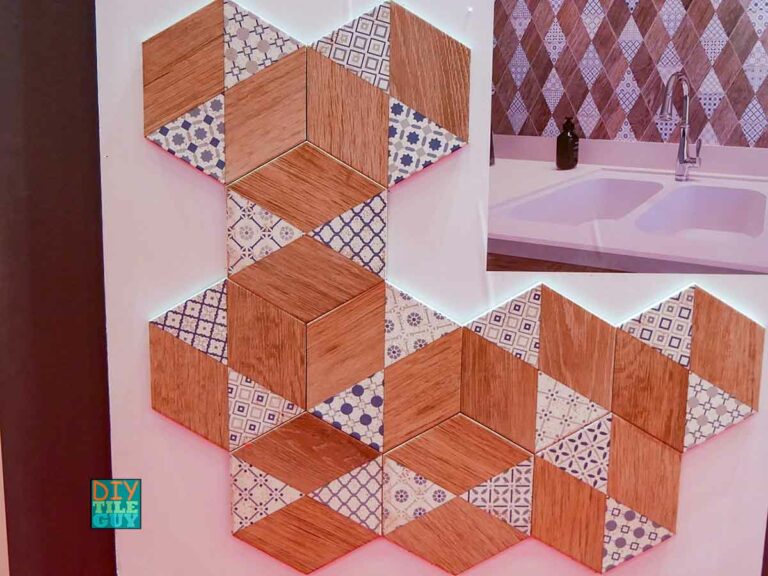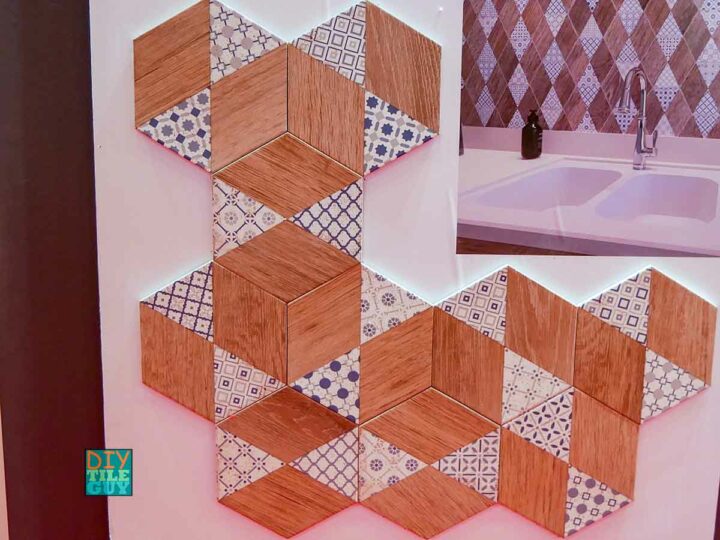 Bringing nature indoors is happening with wood patterns in tile. We've seen wood-look porcelain plank tiles but wood grain looks are now coming to more irregular shapes and being blended with other patterns, textures, and colors.
Subway Tiles but bigger, colorful, handmade looking
Classic subway tile will likely always be around. They are very much a staple in today's homes.
But, the subway tile trends are growing larger, more colorful, or getting more of a handmade look to them.
Metallic trends in tile
One of the trends in tile that was mentioned by Eiseman is in metallics. Nickel and hammered steel or copper are popular finishes.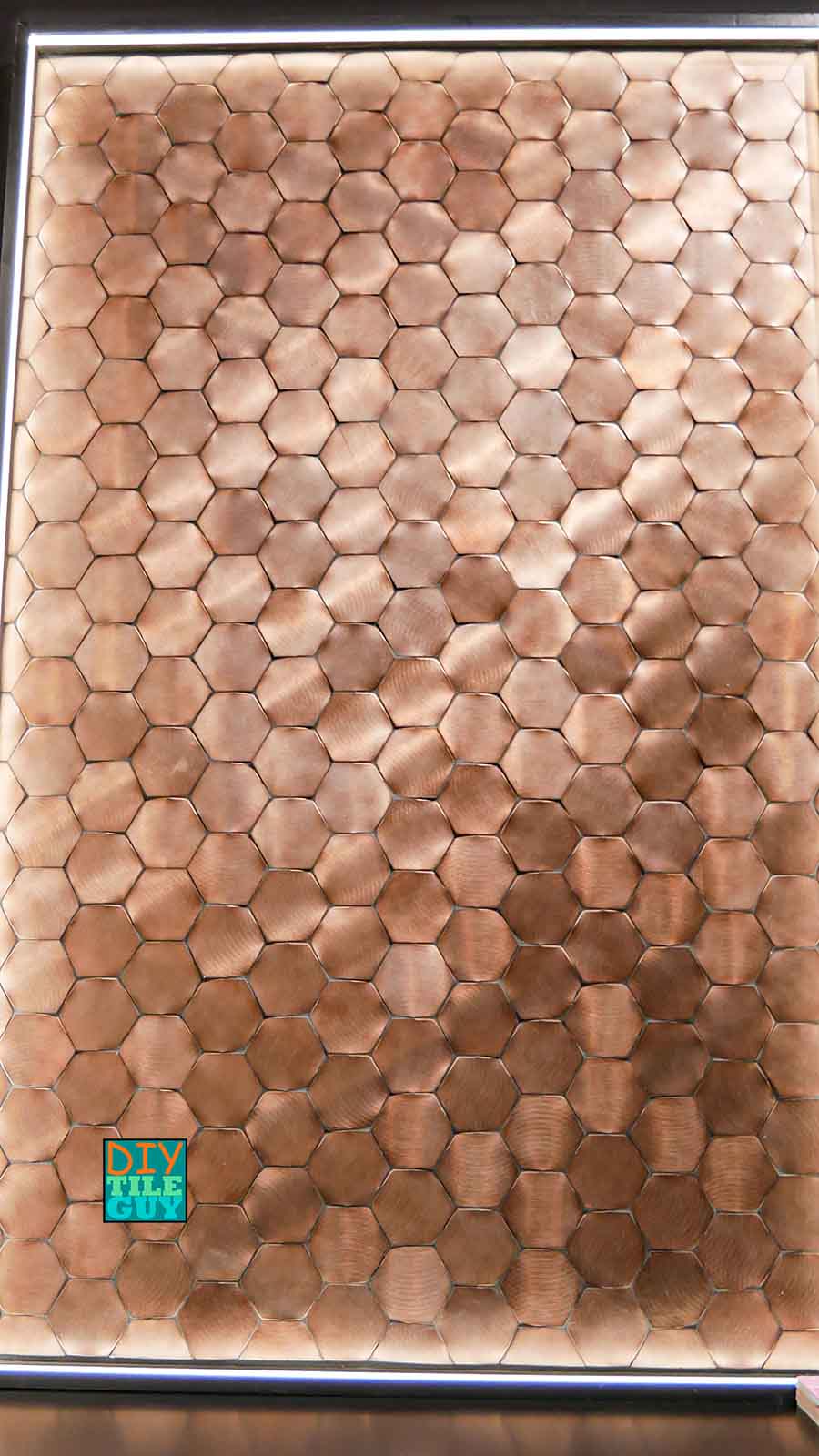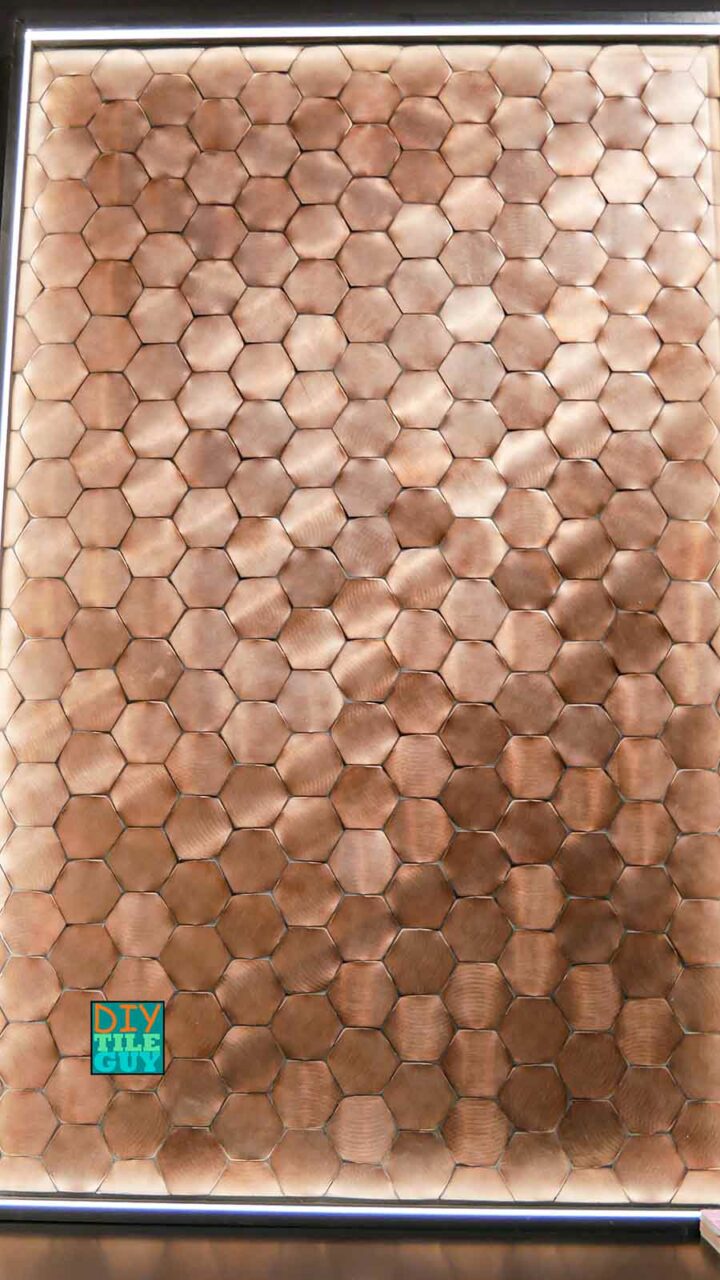 As a result, these metallics are very much incorporated in tile.
Ornate tile patterns
Carrying on with the artisan trend is these very ornate plaster and mural patterns.
The plaster-look tile trend brings dimension and layering traits to tiles. On the other hand, tiling entire walls with textured and patterned tile, much like wallpaper, is what Capra is referring to as the Mural tile trend.
Concluding with Tile Trends
So, what do you think?
Do you like the direction in which tile is trending? Or do you prefer more classic patterns and designs?
Let me know in the comments.
What are 2022 tile trends?
Color, bigger shapes, and tile patterns are all trending in 2022.
What floor tiles are in fashion?
Bigger shapes and patterns are popular with floor tiles.
Is patterned tile going out of style?
Patterned and wall cladding with tile are very much in vogue as of 2022.
Is 12×12 tile out of style?
12×12 tiles are still common but it seems that the new staple is the 12×24 tile size.
Is white subway tile out of style?
White subway tile may never go out of style but the trend is towards larger and more colorful subway tiles.
References
https://www.coverings.com/blog/top-10-tile-trends-of-2022/
https://www.daltile.com/Trend-Report
Leatrice Eiseman, Pantone presentation, Future Color/Design Trends, 2022 Coverings; Las Vegas Nevada