When choosing a tile for a kitchen backsplash, many homeowners pick the wrong thing.
I don't think they do it on purpose (most of them, anyway). Rather, they select what they think looks good rather than consider what it will look like 3-5 years down the road.
This post covers four horrendously bad kitchen backsplash tile choices. Also, the choice that you can't go wrong with.
Read on!
Estimated reading time: 5 minutes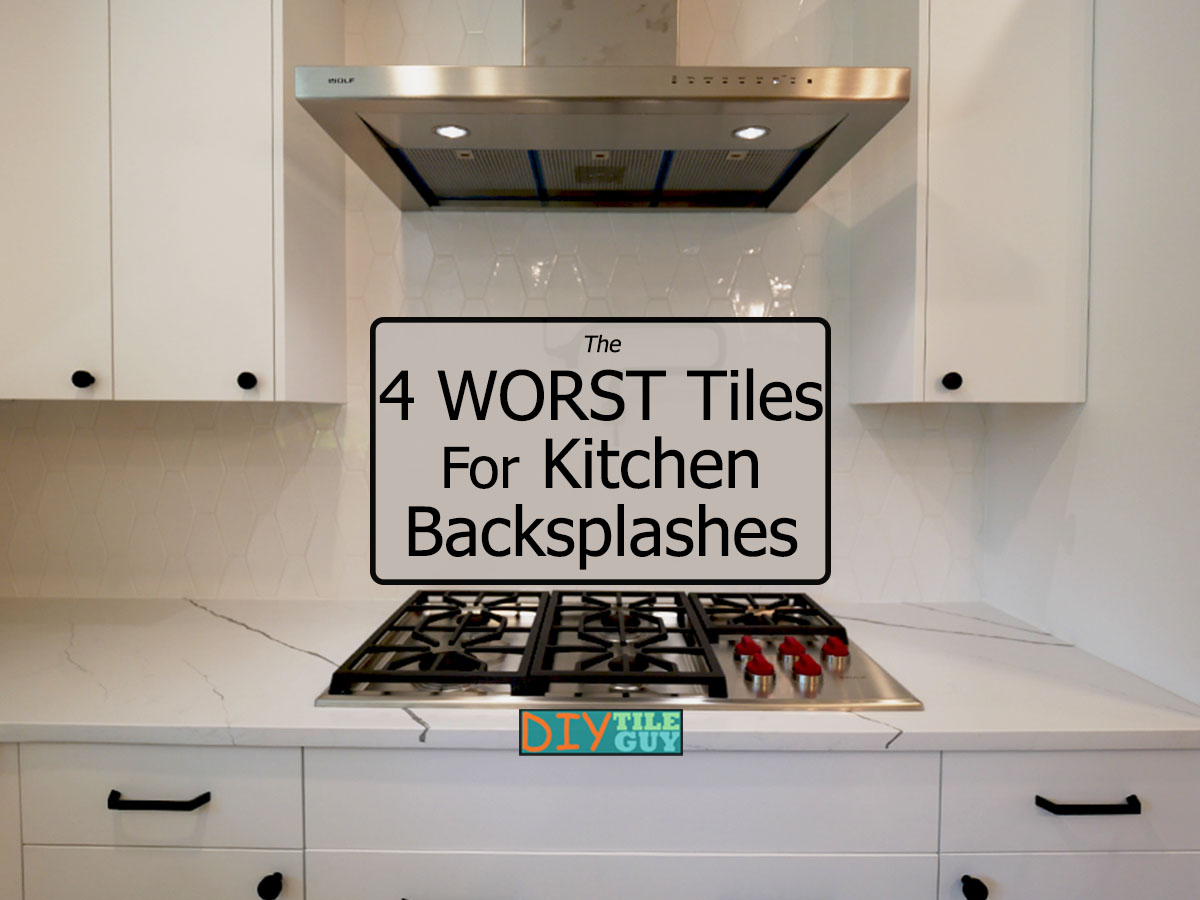 Why are some Tiles Bad Choices?
When it comes to kitchen backsplash tile selection, you want something that is appropriate for that space.
Something that will be able to handle a little grease and some food stains. It's also nice to have something that will be easy to clean.
So, the following is the criteria that I'm using for what makes a good kitchen backsplash tile choice:
Non-porous
Low maintenance
Easy to clean
Durable
Of course, you're going to use my kitchen backsplash tile layout tips. Then, let's talk about what tiles you don't want and why you don't want them.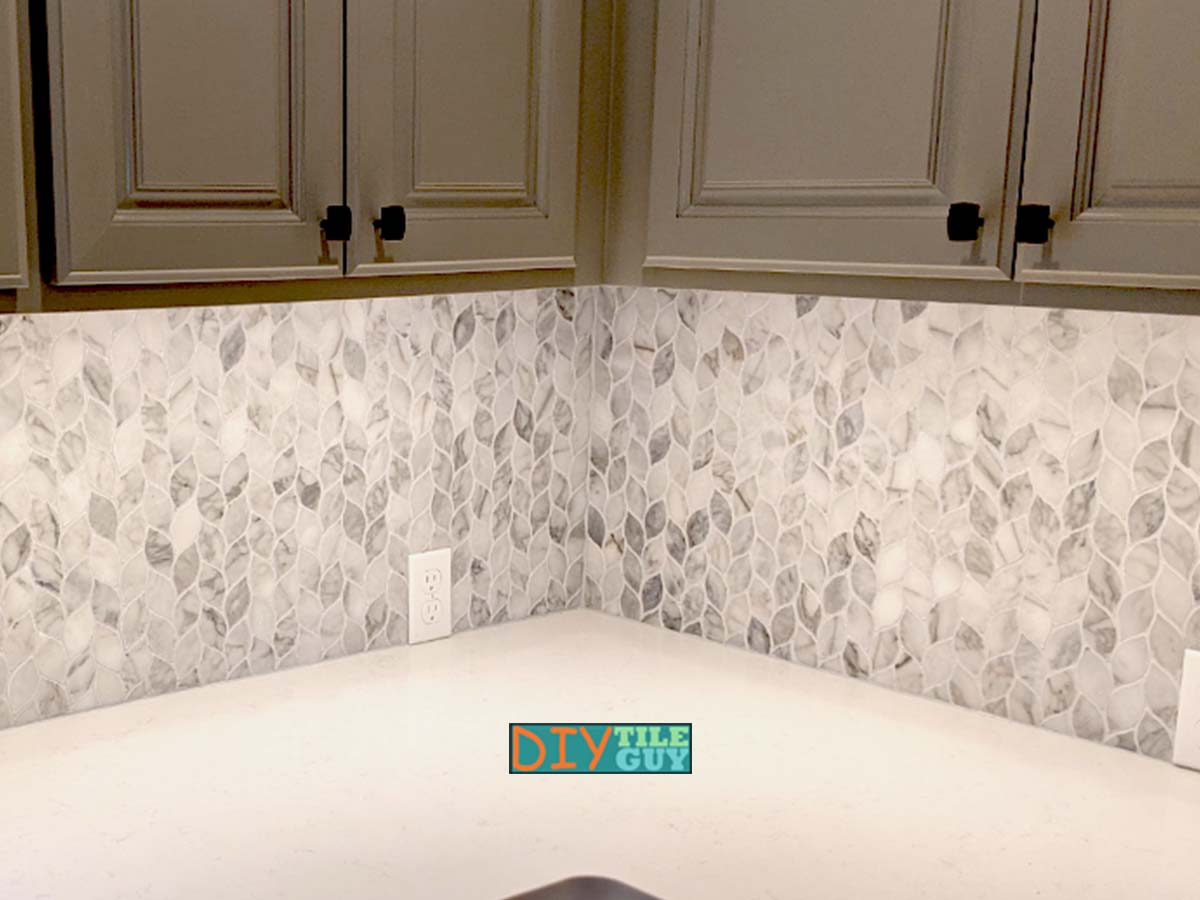 1. Natural Stone is a Common Backsplash Mistake
Everybody loves natural stone. When I say natural stone, I'm referring to:
marble
travertine
limestone
granite
many others
What brings these tiles to the 'Worst' list is that they are all porous tiles. Porous tiles can collect dirt, grime, and grease into its pores and make it difficult to remove. Plus, I've already written about dark water marks with natural stone showers.
Further, marble backsplashes require regular maintenance, like sealing, and you have to be careful that you only use mild cleaners on them.
So, here's what makes them the 'worst':
prone to staining
require regular sealing
Can be difficult to clean
If you insist on natural stone, granite is the least porous of the bunch, and why it was used in so many kitchens 20 years ago.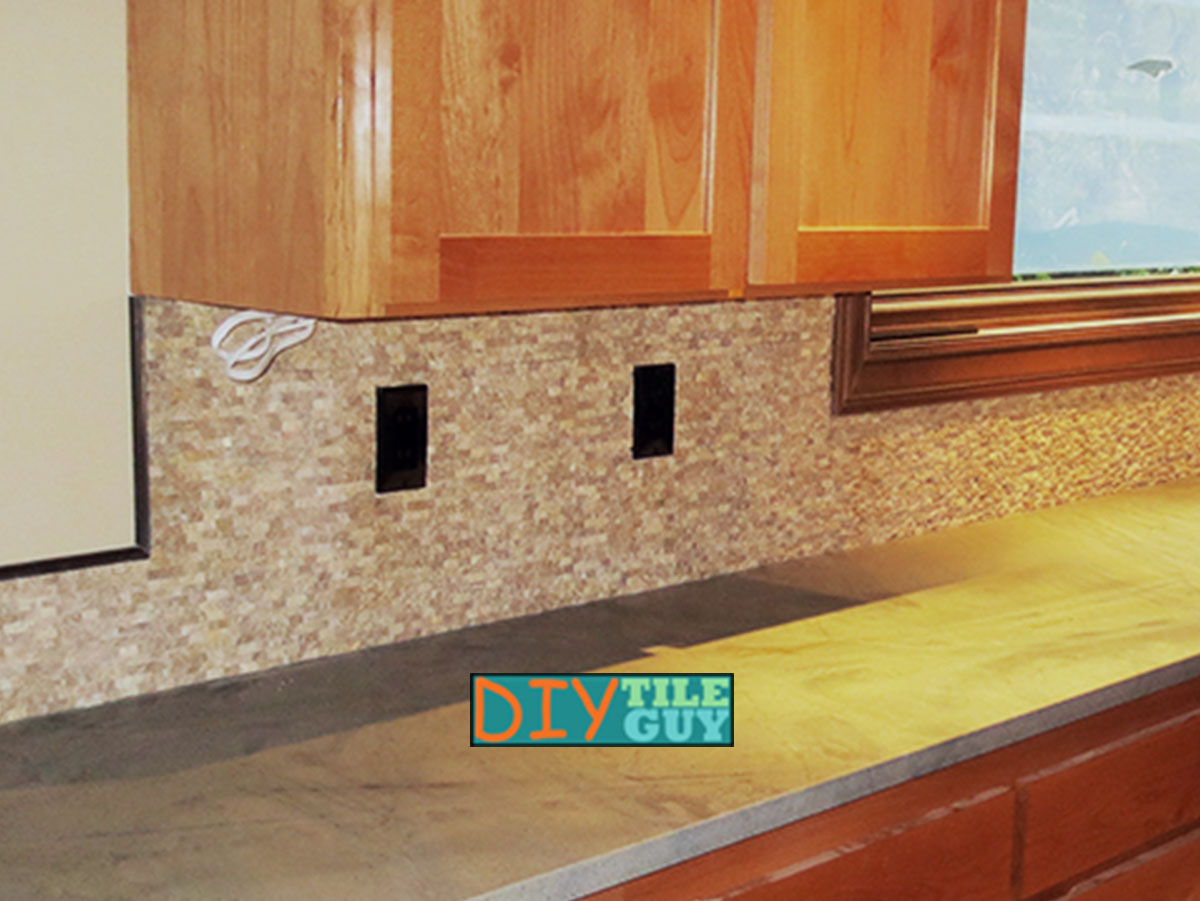 2. Stacked Stone is a Kitchen Backsplash Trend to Avoid!
Stacked stone is so obviously bad that it's hard for me to believe anyone can select it for a kitchen backsplash and then be surprised it didn't hold up well.
Not only does it have a completely uneven and rough surface to collect grease and stains but it goes one step further.
There is no grout in between the rows! So now it's guaranteed to have gunk embedded in it. Also, good luck cleaning it.
Stacked stone:
has a rough, uneven surface to attract filth
Has actual gaps in it with no grout
impossible to clean
So, if you read this and you still select stacked stone then I don't know what to tell you.
3. Cement Tiles for Kitchen Backsplash
When I refer to cement tiles, I'm talking about true cement tiles that are made from cement.
This cement surface isn't just porous but it's almost vacuum-like for absorbing contaminants into the face of it.
Many people don't realize how absorbant this surface is.
Cement tiles:
are extremely porous
Difficult to maintain
Difficult to clean
Keep in mind, there are a lot of cement-look tiles that are not made from cement at all. In fact, they are made out of porcelain tile and are quite durable.
Those would be a good choice for a tile kitchen backsplash that would still allow you to take part in the cement-look tile trend. Real cement tiles, however, are not.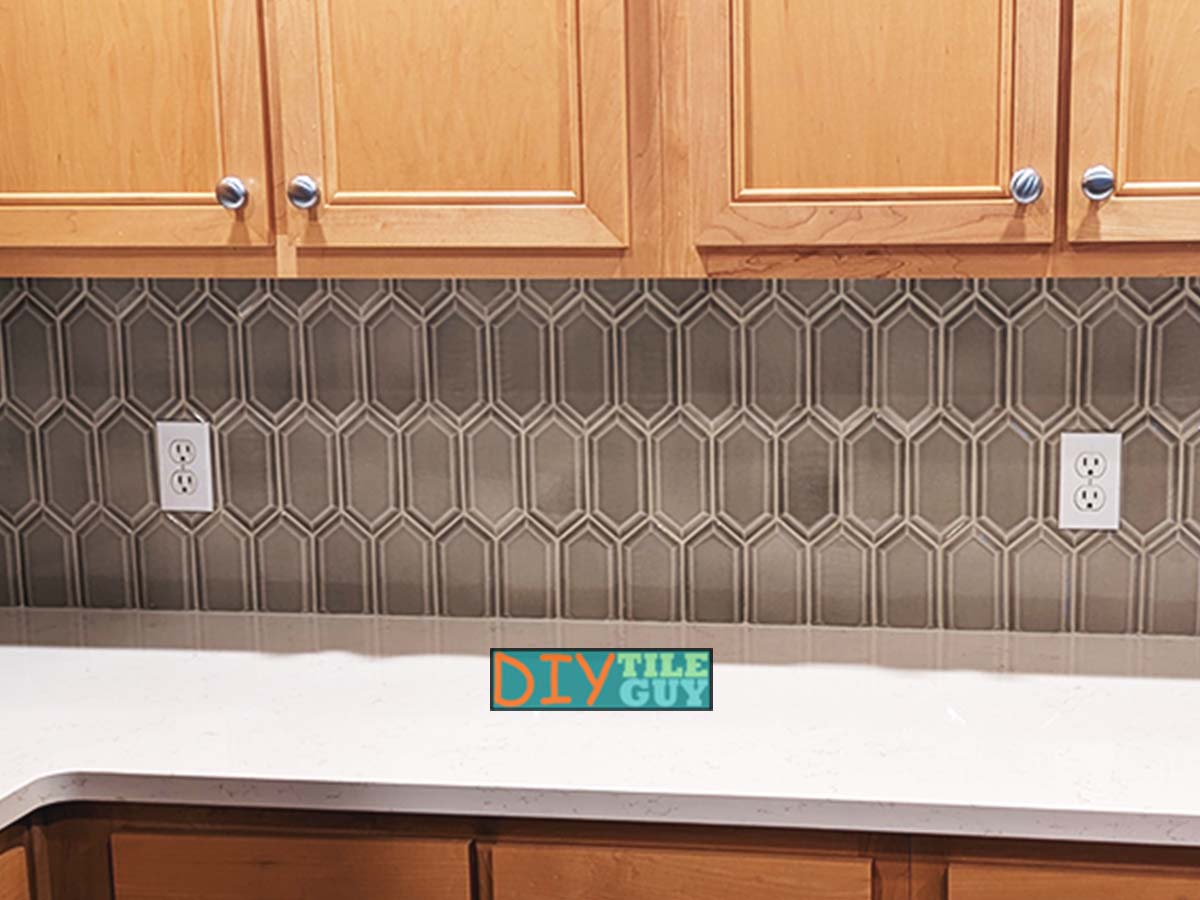 4. Crackle Finish Backsplash Tiles for Kitchen
Finally, our number four worst tile choice for a kitchen backsplash is the crackle finish tiles.
Crackle-finish is just what it sounds like. The surface of the tile has tiny cracks in its glaze. In fact, part of the 'charm' of these tiles is that they will continue to crack as time goes on.
However, in my experience, the cracks look best without spaghetti stains in them. Avoid this tile for kitchen backsplashes, tile showers, and any other environment where those cracks will be more prone to collecting dirt and grime.
Crackle Finish tiles:
Are absorbent at the cracks
Require regular sealing
It's difficult to get dirt out of the cracks
To the manufacturer's credit, they usually warn you that they don't work so well in kitchens. But some people still want what they want…
What is the Best Backsplash Tile for a Kitchen?
I don't like to just complain and be negative. Instead, I like to offer solutions instead of only problems.
The best tile for kitchen backsplashes is porcelain tile. Glazed ceramic tile is fine too and you don't have to know the difference between the two.
Porcelain tile is impervious (this means it's not porous). So, dust, dirt, water, and grease can't collect inside of it. Further, the dense surface is easy to clean. [1,2]
Before you dismiss porcelain as boring, I challenge you to compare it to natural stone or other tile types that I mentioned above.
Porcelain tile is:
Stain-resistant
Low maintenance
Easy to clean
The manufacturers have become so adept at creating tiles that it's sometimes impossible to tell the difference.
Have you used any of the tiles mentioned above for your kitchen? How do you feel about these selections? Let me know in the comments!
Resources
Why Tile; Low-Maintenance Benefits of Ceramic and Porcelain Tile
Why Tile; Porcelain Tile: Your Complete Guide