That pesky tub flange. You have the tile backer board installed and everything is waterproofed.
Everything except that gap between the backer board and the tub flange. How do you waterproof that?
Estimated reading time: 4 minutes
How to waterproof the tub flange?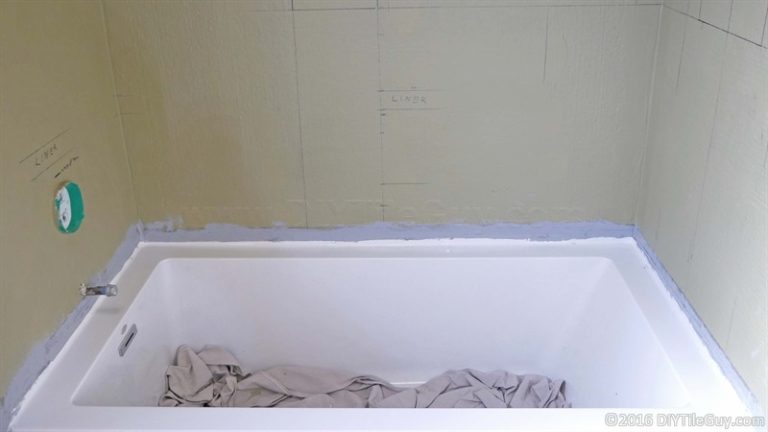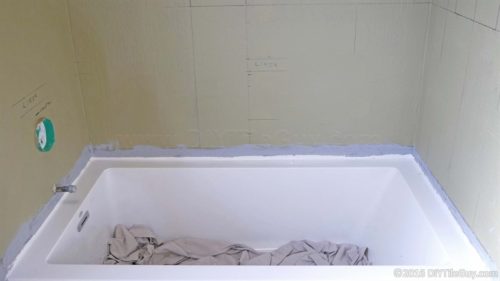 To begin with, you can try reading the instructions for the backer board… which then will reveal… nothing.
What about the waterproofing instructions? More nothing. While the tubs themselves usually have some information they differ from brand to brand.
So what do you do?
Well, I'm going to give you three different ways to seal the backer board at the tub flange.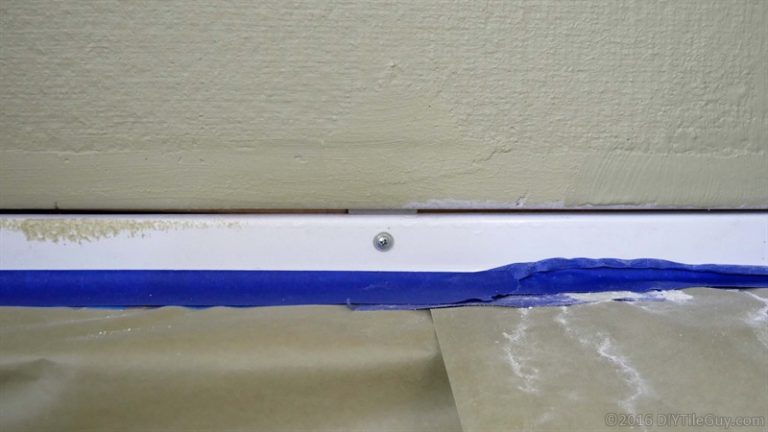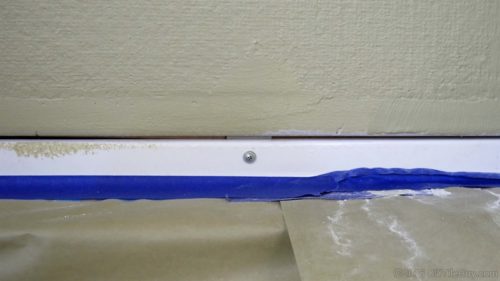 1. Caulk the gap
Probably the simplest way is to caulk the gap with 100% silicone or a urethane sealant.
First, you would waterproof with your favorite liquid waterproofing membrane of choice. In these photos, I used Hydroban liquid waterproofing by Laticrete.
Ideally, you would leave a 1/8 inch gap which would then have the sealant applied to it.
Either stopping the cement board above the tub flange or alternately shimming it out and dropping it down near the tub would both be good options.
Shimming it out is probably only feasible if the tub has a really skinny flange like a lot of the steel tubs do.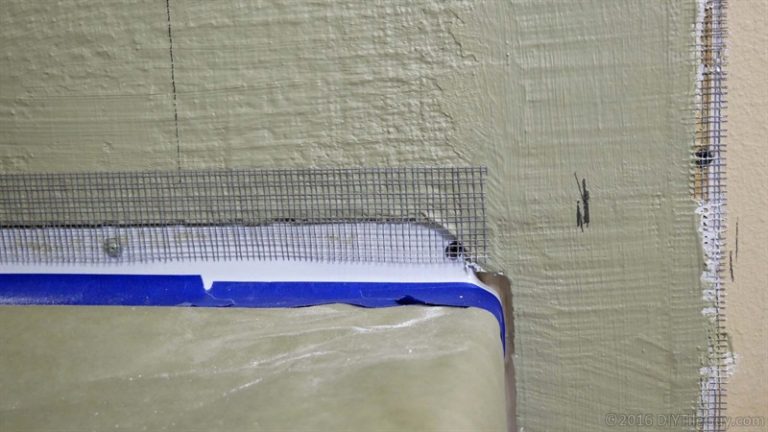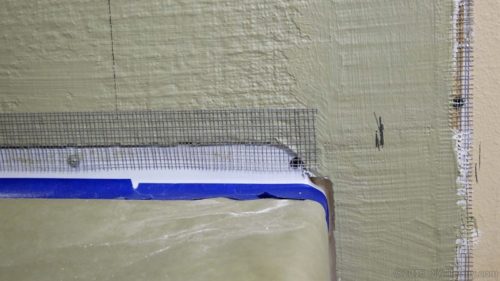 2. Band the flange
Another option is to use some of the waterproof banding material that's available with some of the sheet membrane systems.
Something like Kerdi-Band or another version. Schluter has some good information about this procedure on their website and in this video:
They show using Kerdi-fix, on the tub flange and thinset mortar on the backer board. Then embed Kerdi-band into those adhesives.
3. Seal and (mesh) tape the seam
This is what I've been doing lately. I usually have some Wedi sealant in my van and have been placing 2-inch alkaline-resistant mesh tape over the seam and gluing it with Wedi glue.
Utilize whatever you have- Wedi glue, Kerdi fix, or a waterproof polyurethane sealant from a hardware store.
Using a small putty knife spread the sealant smooth across the mesh tape. The mesh tape makes me feel a little better about bridging that seam.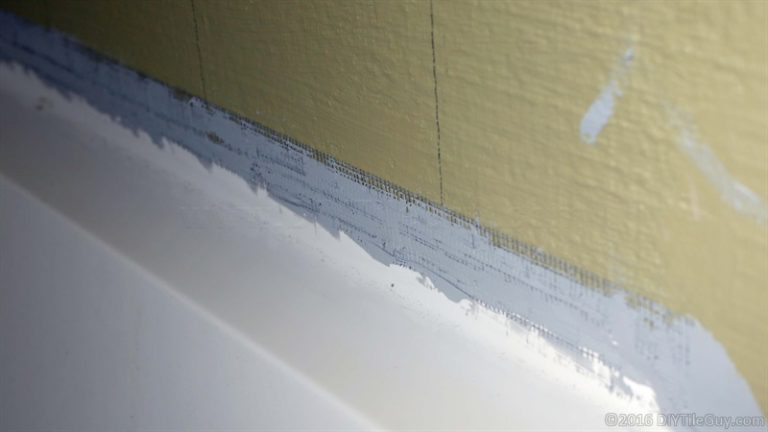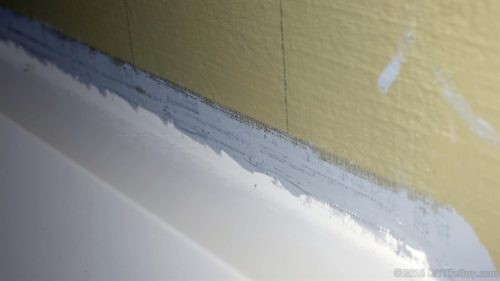 The reason that I don't recommend the mesh tape with step one (silicone) is that the silicone will act as a bond breaker to thinset if it's smeared over the surface.
With Wedi sealant (or something similar), you can adhere tile to the surface of it. So with method #1, you want to keep the sealant as clean as possible and in the gap only- not on the surface.
For additional information on mesh tape and backer board please refer to this post.
There you have it. Three different ways to treat the tub seam. None according to instructions. All preferable to doing nothing.