So, you're redoing your tile floor but what about that old, dingy floor vent that you have in there? The good news is that you're not stuck with whatever floor registers the box stores have.
Instead, here are three elegant tile floor vent options so you can have a flush floor register in your tile floor.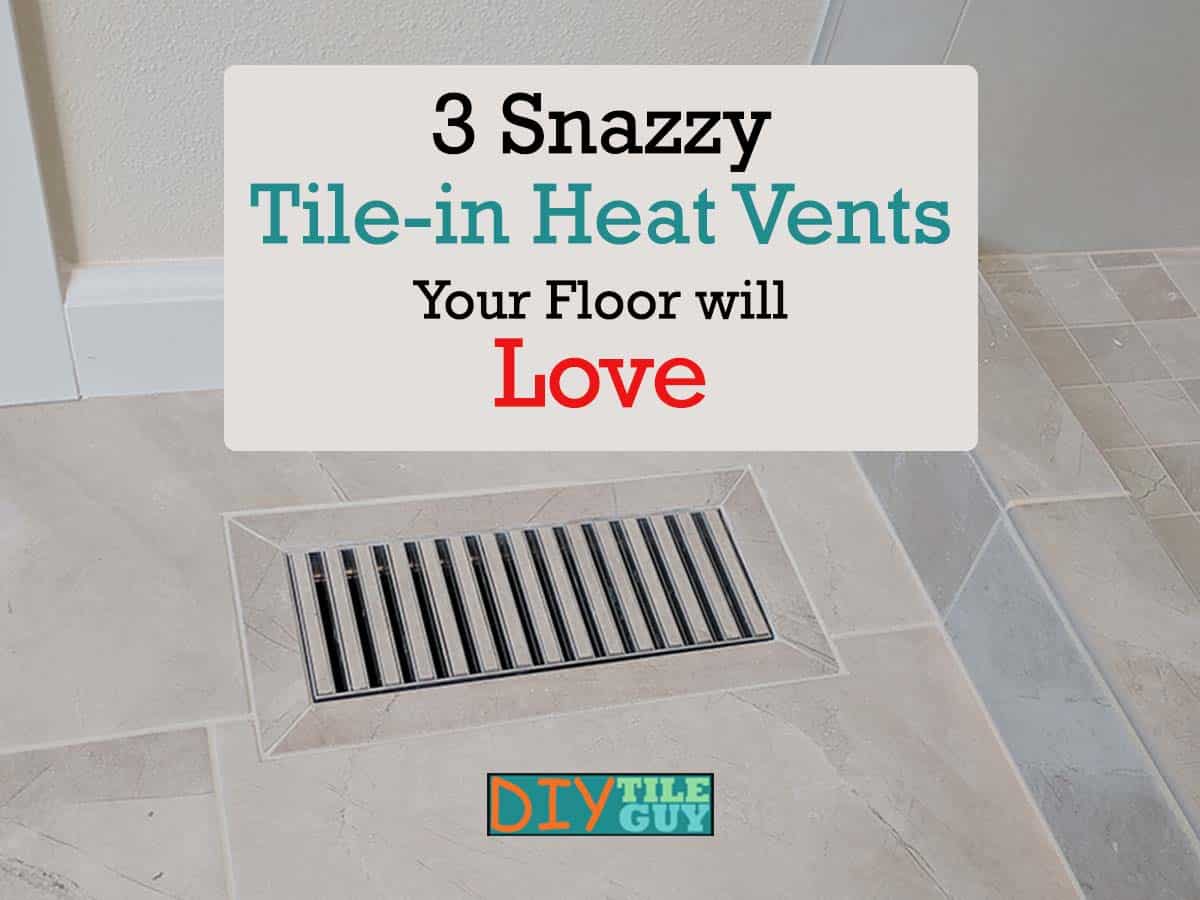 This post contains affiliate links. The site owner may earn a commission should you click on an affiliate link and make a purchase. Read more
3 Choices for Tile-in Heat Vents
3 Flush-Mount Tile Floor Register options
Here are three different options for floor registers that are flush with your tile floor:
---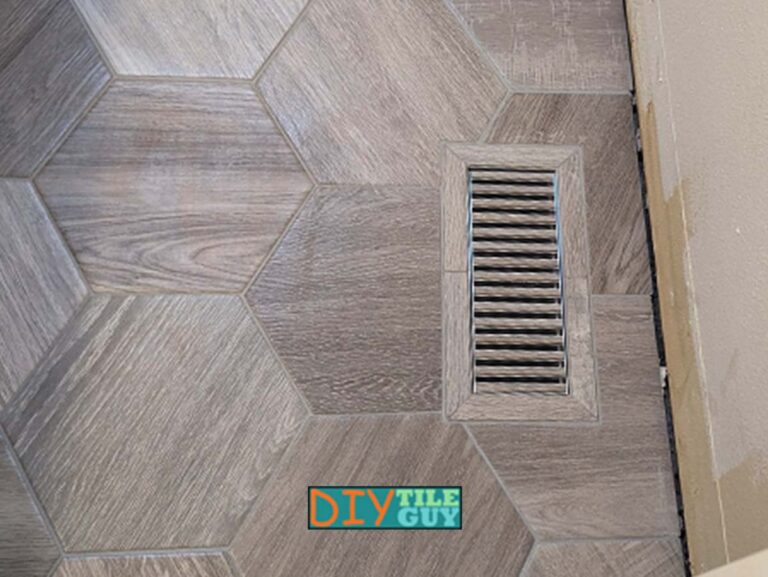 Elegant and Classy!
Uses your floor tile
Center is removable
Made in USA
The Chameleon vent is the original tile floor register on the market with a 20+ year track record.
Your floor tile gets cut up and inserted into the aluminum frame. The center is removable unless you are using the type with the built-in register.
The process of cutting up the tiles and cutting the tiles around the Chameleon Vent frame can be a bit tedious but it pays off with its appearance.
You end up with a beautiful, flush-mount heat vent that blends right in with your tile floor!
---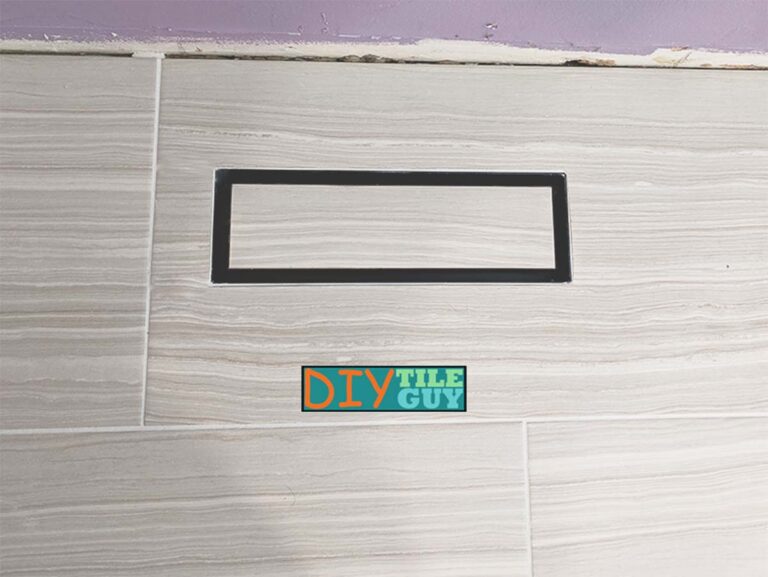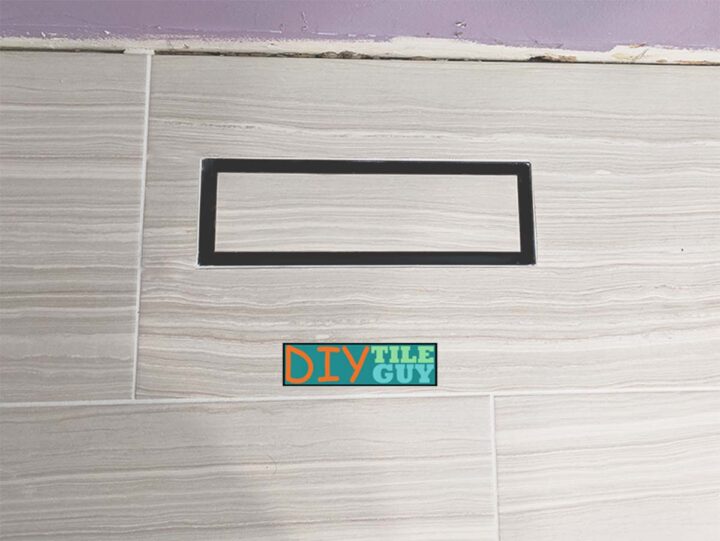 Sleek, modern look
Relatively easy to install
Available in a drywall version too
Made in Canada
The Aria Vent has made an impact in its short time of being available on the market.
Like the Chameleon, it uses your tile as part of the finished product. It has a large center portion and a fairly large gap around its center perimeter.
The center is removable by sliding it sideways and it snaps into place when it's reinstalled.
The Aria Vent is a little easier to install and get flush with the floor than the Chameleon register listed above. Also, there is much less tile cutting involved.
According to this Youtuber, one negative is that it doesn't let a lot of airflow through, and sometimes the air can sort of 'whistle' as it blows through.
However, to their credit, Aria is the only one on this list that publishes any air-flow data on their website.
---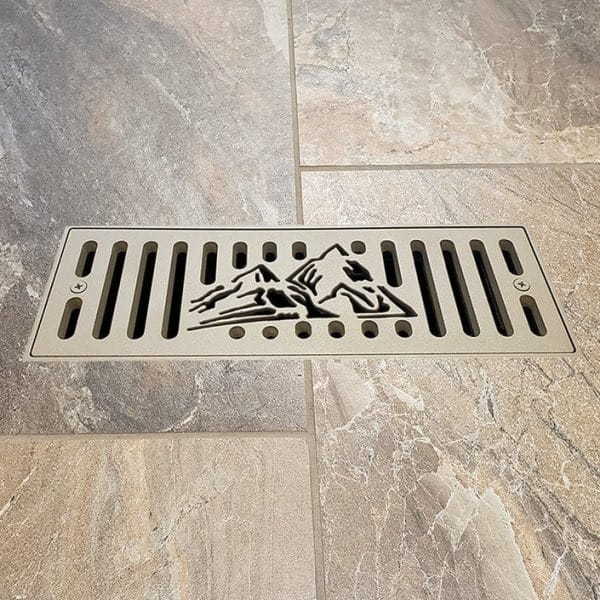 Variety of designs and finishes to choose from
Custom designs available
Least amount of cutting
Flush mount
Ventiques is the newest player on the scene and they have an interesting offering. Their floor vents don't use your tile at all.
Rather, Ventiques floor registers come in a variety of designs and finishes. You still cut the floor tile around them so the Ventique Vent sits flush with the surrounding floor tiles. Then install the customizable grate.
A closable register is available and it's the easiest to use of the three mentioned here. Ventiques Tile Vents looks like a great product!
---
Tile Floor Register Wrap-up
Aria Vents, Chameleon Vents, and Ventiques heat registers are three great choices for flush-mount tile-in floor registers. Which one is your fave? Let us know in the comments!
If you are interested in more elegant bathroom hardware options check out my post on shower shelves.
Frequently Asked Questions about Tile Floor Vents
How do I measure a floor heat register?
Measuring your floor heat vent cover is easy. You lift off the cover and measure the opening of the vent. They come in standard sizes.

Common sizes are 4 inches x 10 inches, 4 inches by 12 inches, 2 inches by 10 inches, etc.