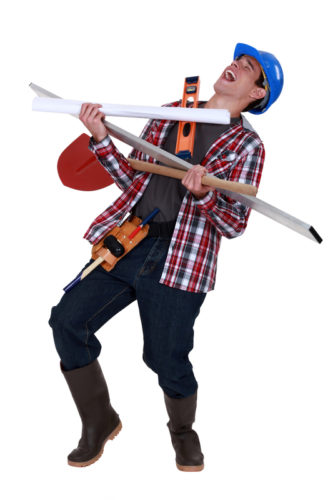 A few months ago it seemed like there were more than the usual amount of "contractor screw-up" sightings around the web so I bookmarked a few of them and figured I'd do a post on them at some point. Well, this is as good a time as any for a Scary Contractor Stories post.
Scary Contractor Stories
Sometimes looking at what's gone wrong can tell you as much, or even more, than looking at examples of what's right. Keep in mind that these were all professionals that were hired and the results are scary!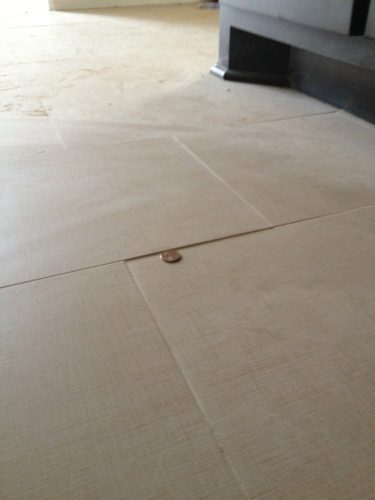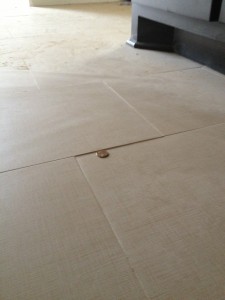 Houzz that for lippage
The first scary contractor story is from Houzz with some tile lippage problems. These were 12×24 tiles and this is a common problem that I've mentioned before. I thought this was a good example of what can go wrong. But that doesn't mean that there isn't anything that can be done. Click the link for more info and to hear the tile setter's excuse as to why it ended up so badly.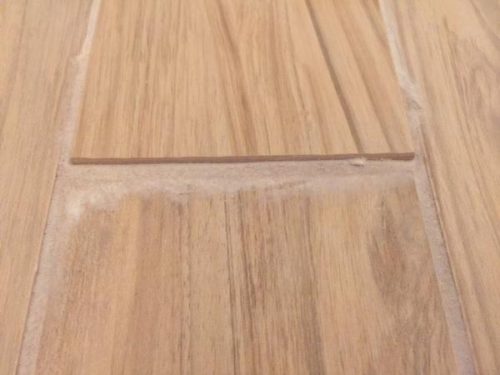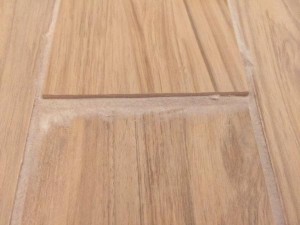 More Uneven Tiles
Over on John Bridge's tile forum, the lippage problem strikes again! Similar to the last post but this time with skinnier porcelain wood plank tiles. Notice the direction that he's installing the plank tiles (first post; first photo). I have a tip on which direction that I think is easier to run the planks and it's not the way he's doing it.
Here's a quote from the homeowner: "So far [the contractor] blamed everything (my floors, tile manufacturer, tile size, tile pattern, physics) except himself."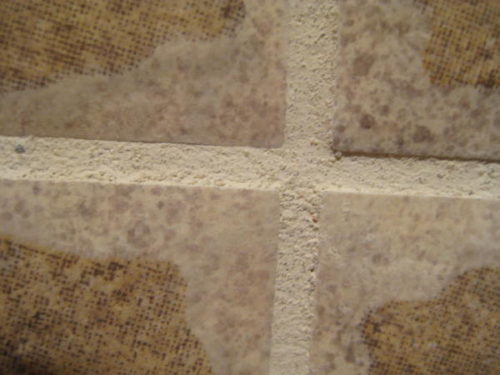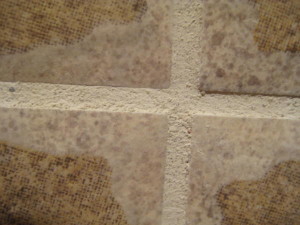 Grout Problems
The next example started out as a grout issue and ended up with the whole tub surround being torn out and redone. Here are some "highlights" of this particular Scary Contractor Story:
Contractor gets called back to detail grout joints
Contractor does a poor job and instructs customer how to do it
Customer decides to clean and detail grout joints herself
Customer worries that she will get blamed for her work on the grout joints
Contractor agrees to tear out shower and start over
Same crew does the work and the results are not ideal
Customer decides to live with sub par job because at least it's complete and they can move on
By the way, they used a "no-seal" grout additive in the grout which I talked about briefly here.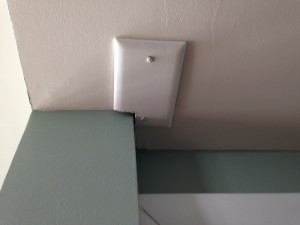 Not just tile
This one isn't tile-related but it's definitely a scary contractor story. It's all about the pictures in this one. The one that I've posted above was my favorite but the second photo is a close second. It's hard to believe that people think they can get away with this type of work.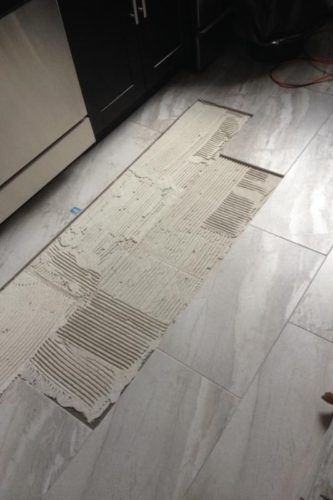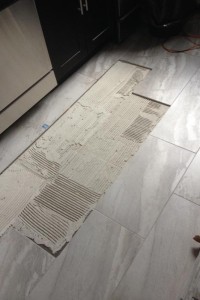 Customer Supplied Materials
This is a combination of the customer (user name: Tiledisaster) supplying the wrong materials and the contractor installing things wrong. And no… the two negatives didn't cancel each other out. In fact, the contractor blamed the customer for supplying the wrong materials. But for some reason, they decided to install anyways knowing that it wasn't a good idea.
There were a lot of things done wrong on this one. It's no surprise that this one failed.
I have some tips on buying tile from home improvement stores here.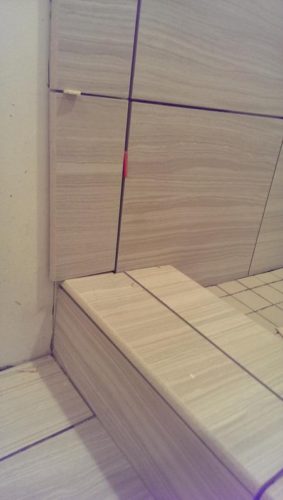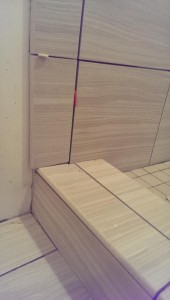 Close, but Not Quite
And finally, we have just general tile hackery. This wasn't because of a low budget and they didn't go with the low bidder. But they still have a scary contractor story.
Well, hopefully, these scary contractor stories weren't too upsetting. In the future, I may do a post on what resources to use when hiring a contractor. But until then…. watch out and stay safe. ;-) Feel free to submit your own scary contractor story if you have one.