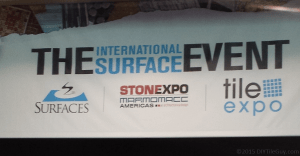 Ceramic Tile Trends
Today's tiles are much different than when I first got into the trade. Gone are the 4-inch white ceramic tiles that were in every home. Tile has come a long way and it looks like it has much further to go. Here are the overall ceramic tile trends that I saw from attending two trade shows in January of this year, (TISE and KBIS).
Tile is still getting bigger
For example, take these 6-foot long wood porcelain tiles (sigh). Emser Reclaim series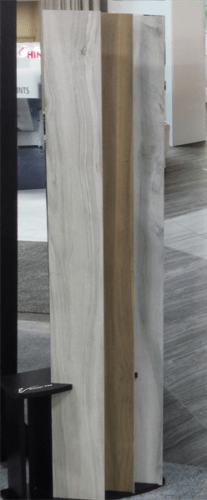 See my post: More tips for installing wood look tile flooring
Wood Porcelain Tile
Speaking of wood look floor tile these are still as popular as ever. They seem to be getting more distressed looking as you can see here:
Daltile Yorkwood Manor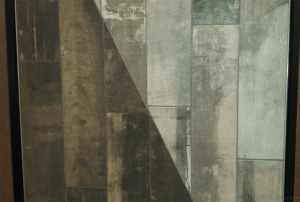 See my post:  Wood plank tile floors: What you need to know
Brick Tiles
The rustic distressed look is also evident with the showing of brick tiles at the convention. It's about time brick makes a comeback. The brick tile photos below are all from Daltile.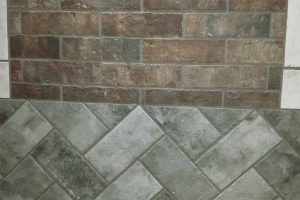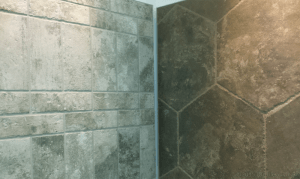 Tile Patterns
There were a lot of Herringbone tile patterns and Chevron patterns on display.
A chevron tile pattern in distressed porcelain planks from Emser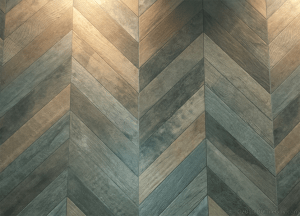 Geometric Shapes
In addition to these design patterns were geometric tile shapes. For example here you see hex tiles (left), lantern tiles (middle) and wave tiles (right) all from Bedrosians.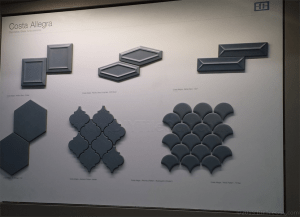 Also from Bedrosians, we see linear, hex, lantern, and chevron patterns in this Carrara marble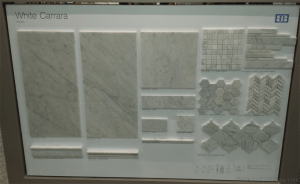 Below is the hex shape again but in an encaustic tile look. This one from Eleganza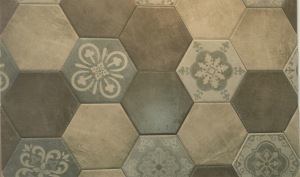 And from Emser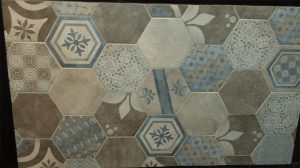 Show Favorites
My favorite from the show was stretching the limits of geometry. I don't even know how one would describe the mosaics here. They are from a company called Onyx Tile. Their website isn't fully running yet as of this writing.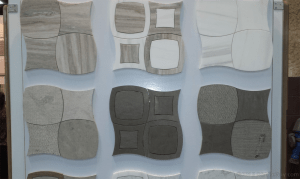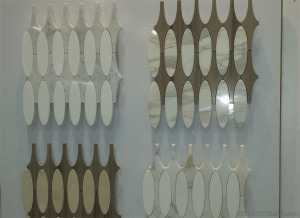 3D Tiles
And finally, tile isn't just flat anymore. 3D tile is catching on. One of the more interesting displays I saw was this called Urban Concrete from Eleganza. I wouldn't want this stuff in a shower but it makes for a really interesting wall.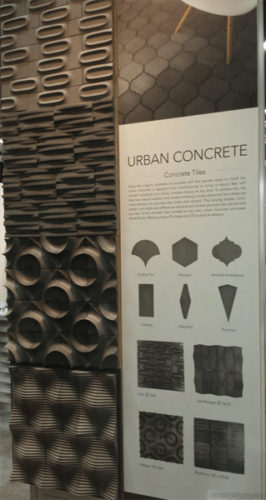 I always like to see what I'll be in for when it comes to tile installations. These ceramic tile trends confirm that the future is bright for the world of tile.